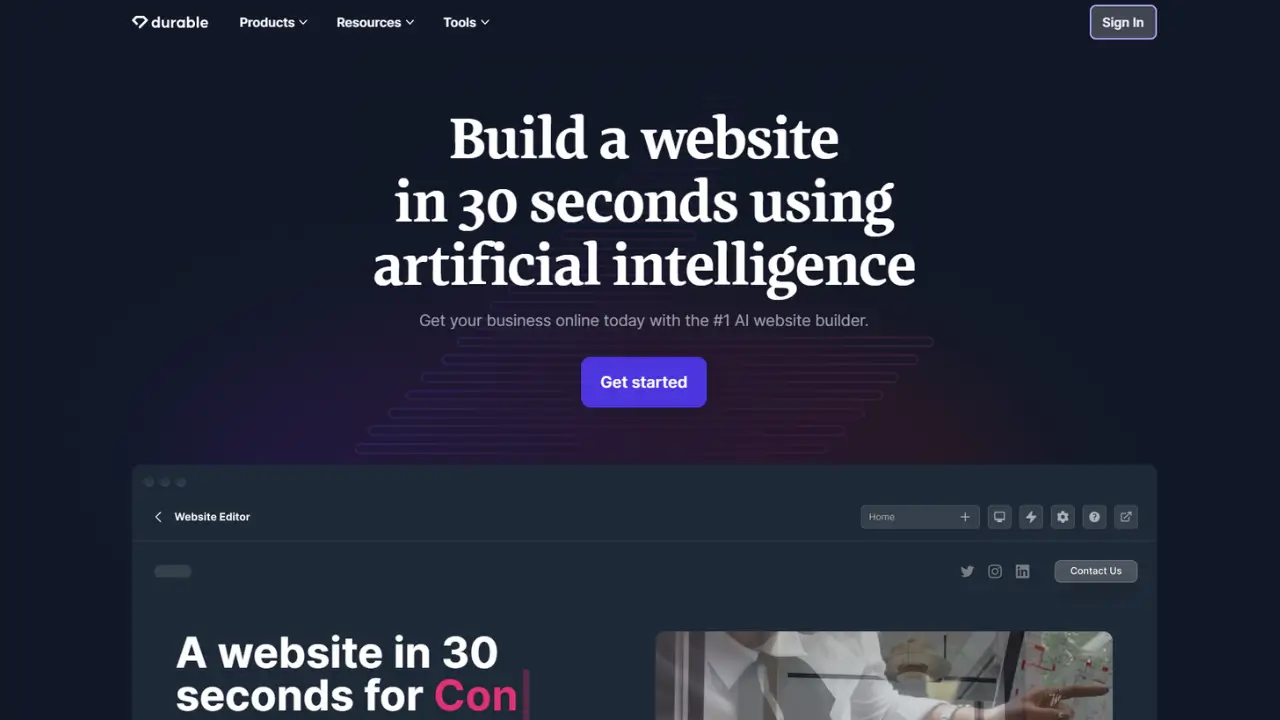 Durable AI is the ultimate platform for solo business owners. It makes it easy to get your business online in just 30 seconds! It has a user-friendly interface that provides a streamlined experience for creating a website, managing your finances and automating your marketing. Using Durable, you can start the business of your dreams.
It has multiple types of features that make it easier to set up and run a business. This platform's dashboard provides an up-to-date view of all your business activity so that you can stay real-time updated everytime.
If you're a seasoned entrepreneur or just starting out, Durable is the best option available for you. Experience it save your time and make it easy to stay on top of your finances, marketing, and website.
Use cases for Durable AI Website Builder:
Create a website and set up a payment system in moments.
Automate your marketing and track your financials.
Get an up-to-date view of all your business activity.
Saves time and effort.
Durable AI Alternative