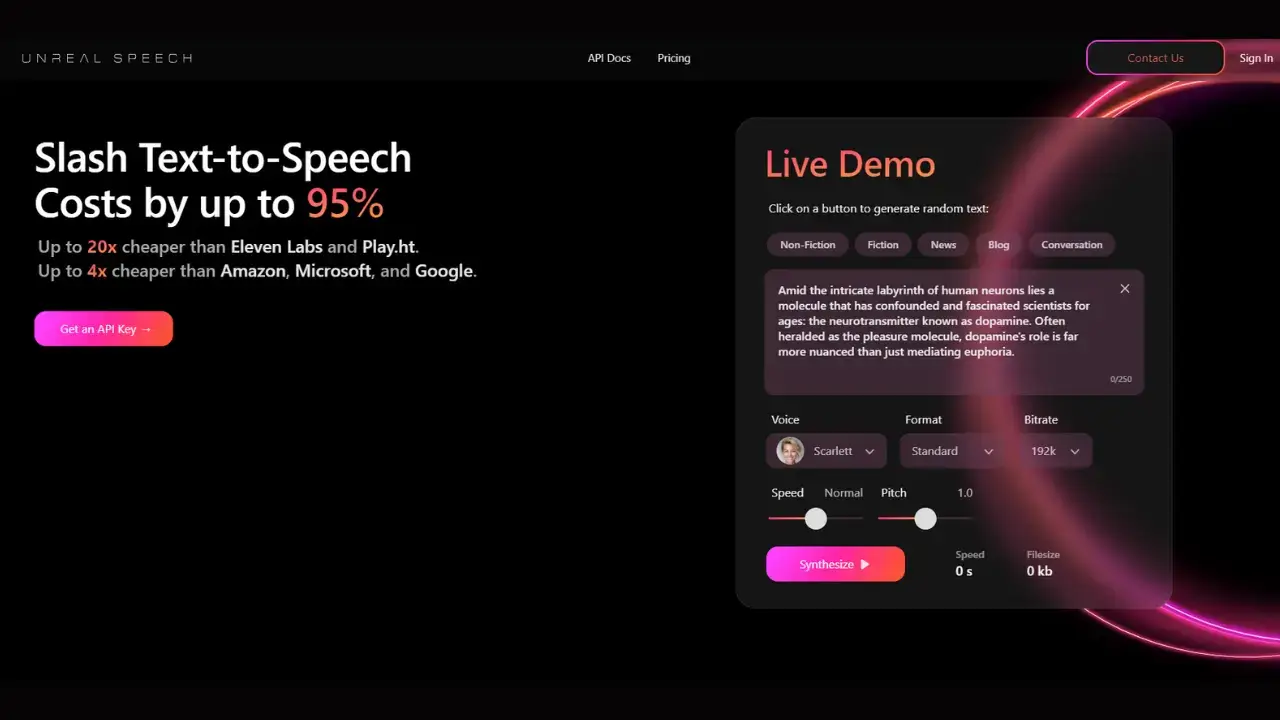 Unreal Speech AI is an ultimate cost-effective text-to-speech (TTS) API tool that helps users by saving their time compared to other TTS providers. Unreal Speech can be a good choice for generating speech from text. It helps users easily generate TTS by clicking a button.
Users just need to input random text no matter it is non-fiction, fiction, news, blog or conversation. Unreal Speech has a wide range of voice options with multiple types of formats like standard, MP3, phone call, PCM, µ-law, and different bitrates.
Unreal Speech is recommended for its competitive pricing, high scalability, and superior audio quality. Experience the reliable and cost-effective text-to-speech solution.
Use Cases for Unreal Speech AI:
Generates TTS from text for videos or podcasts.
Convert written books to speech or audiobooks.
Generates audio for news and blogs for content diversification.
Unreal Speech AI Alternative