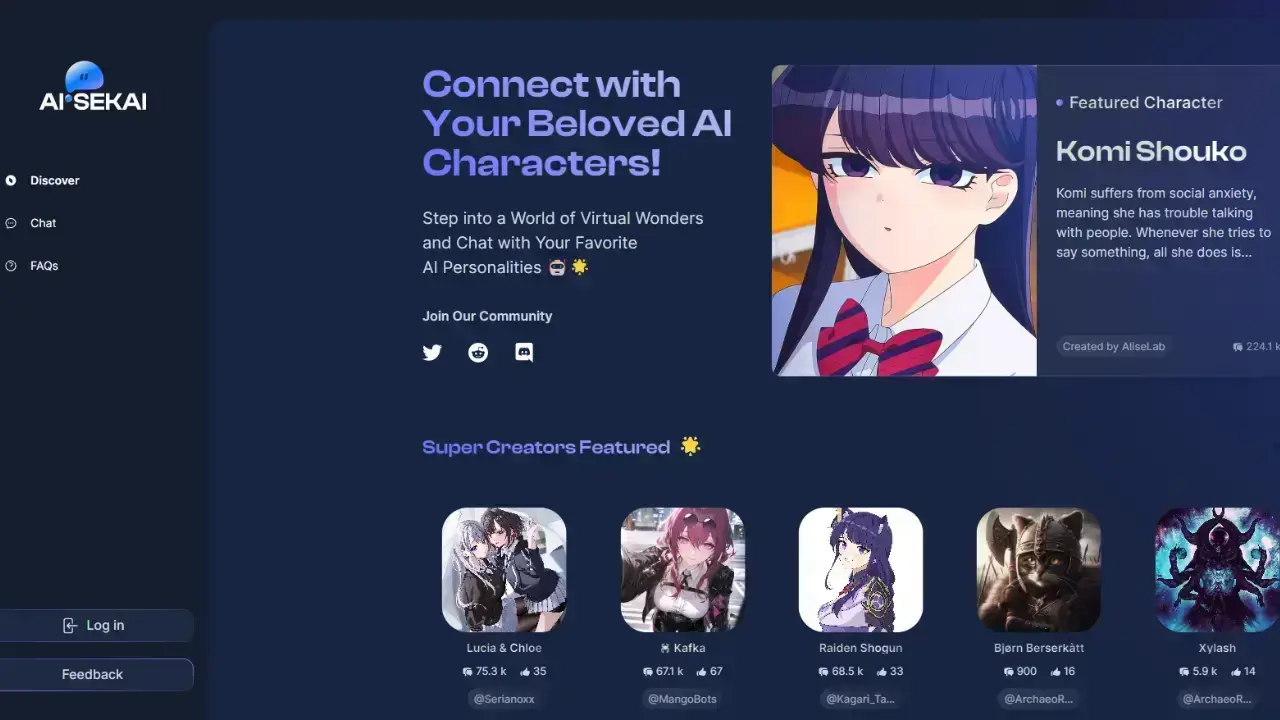 Aisekai.ai is an artificial intelligence character platform that allows users to speak with a wide range of fictional characters, including anime, celebrities, and unique characters. The site provides unfettered conversation, allowing users to discuss any topic, including some that are NSFW.
Despite the fact that it is still under development, Aisekai has garnered a following for its immersive chat experience. Premium features include the opportunity to create personalized characters and have lengthier chats.
Use cases for AI Sekai AI
Chat with a diverse cast of imaginary characters, including anime characters, celebrities, and creative creations.
Long-term memories and personalized encounters with your favorite characters are essential.
Chat about anything, even NSFW themes.
With premium capabilities, you may create your own characters and have lengthier chats.
Overall, Aisekai is a unique and fascinating AI character platform that allows users to have more immersive conversations with fictitious characters. It is still under progress, but it already has a fan base of users who appreciate its unfettered conversation and diverse cast of characters.
AI Sekai AI Alternative