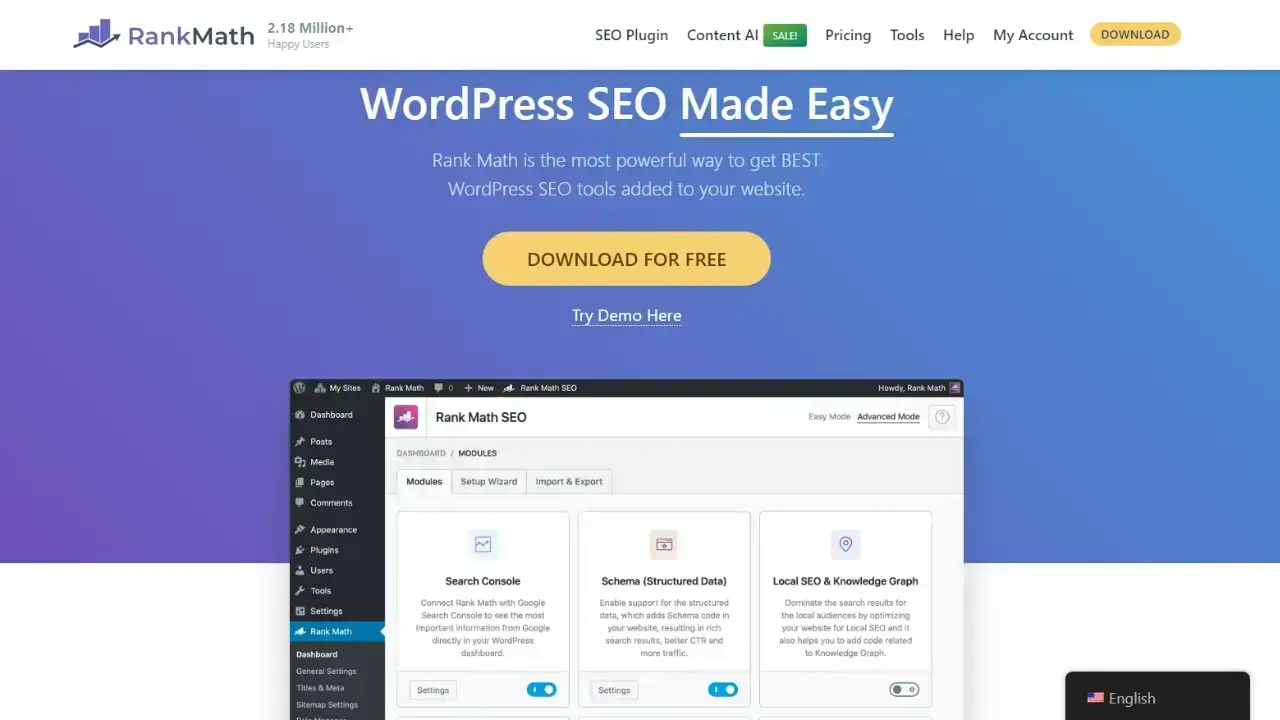 Rank Math AI is the ultimate and most powerful SEO tool designed to help websites achieve higher rankings on search engine results pages. Using Rank Math, users can optimize their content for better visibility and rankings and track their performance over time quickly and easily.
It has multiple types of features including automated keyword optimization, SEO analysis and reporting, and content optimization tools. Rank Math provides users with various types of resources and support including tutorials, webinars, and a robust community forum.
It makes an easy way to SEO for website owners and marketers that helps users save time and resources while reaching their desired search engine rankings.
Use cases for Rank Math AI:
Automatic keyword optimization for better rankings.
Analyze and give a report on SEO performance.
Boost content for visibility and success.
Rank Math AI Alternative