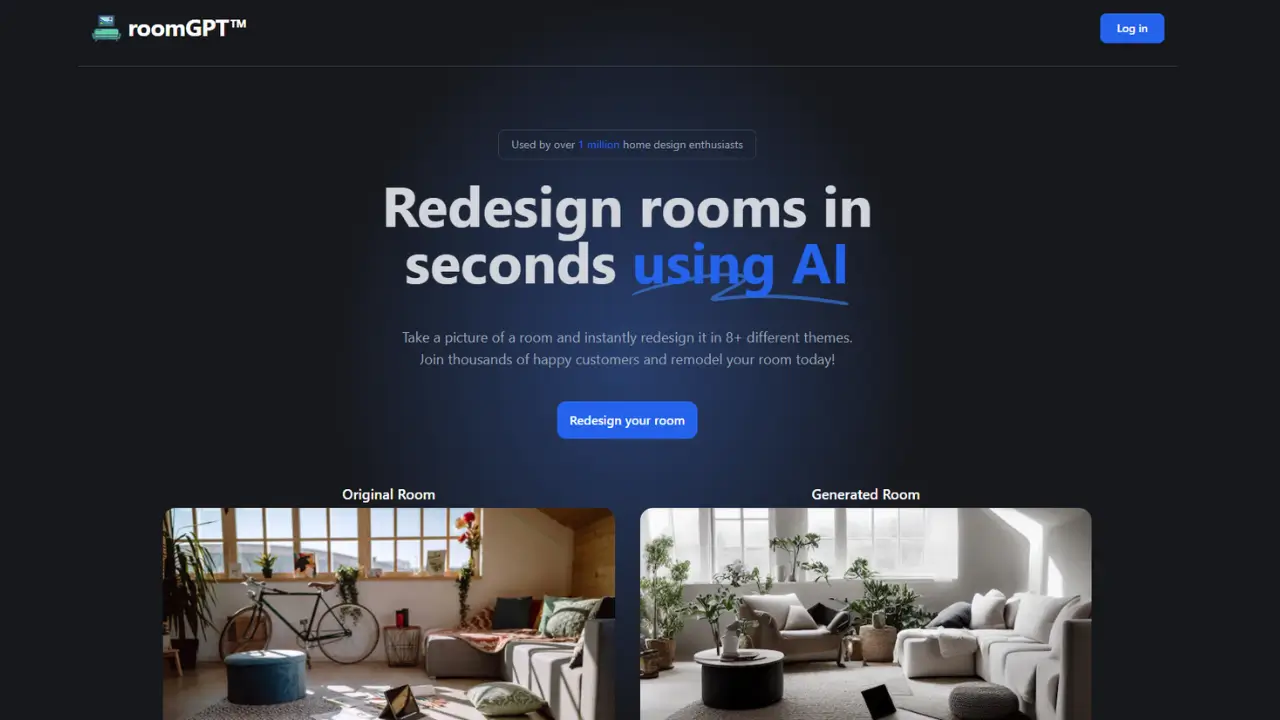 RoomGPT AI is a helpful tool that helps users take a picture of their room and generate a new version of their room by applying different themes. This tool is powered by Replicate, Upload, and Vercel and is free to use.
RoomGPT AI can change the way you approach room redesigns. Using it you can able to transform your living space into multiple themes. It eliminates hiring an interior designer.
It has a user-friendly interface and various types of advanced AI capabilities. Users just need to upload their room photos and explore different types of design options within minutes. Use it without compromising on quality and experience quick room transformations.
Use cases for RoomGPT AI:
Accessible to everyone.
Redesign the room easily and get a sneak peek of the results.
Makes the design process smoother.
RoomGPT AI Alternative