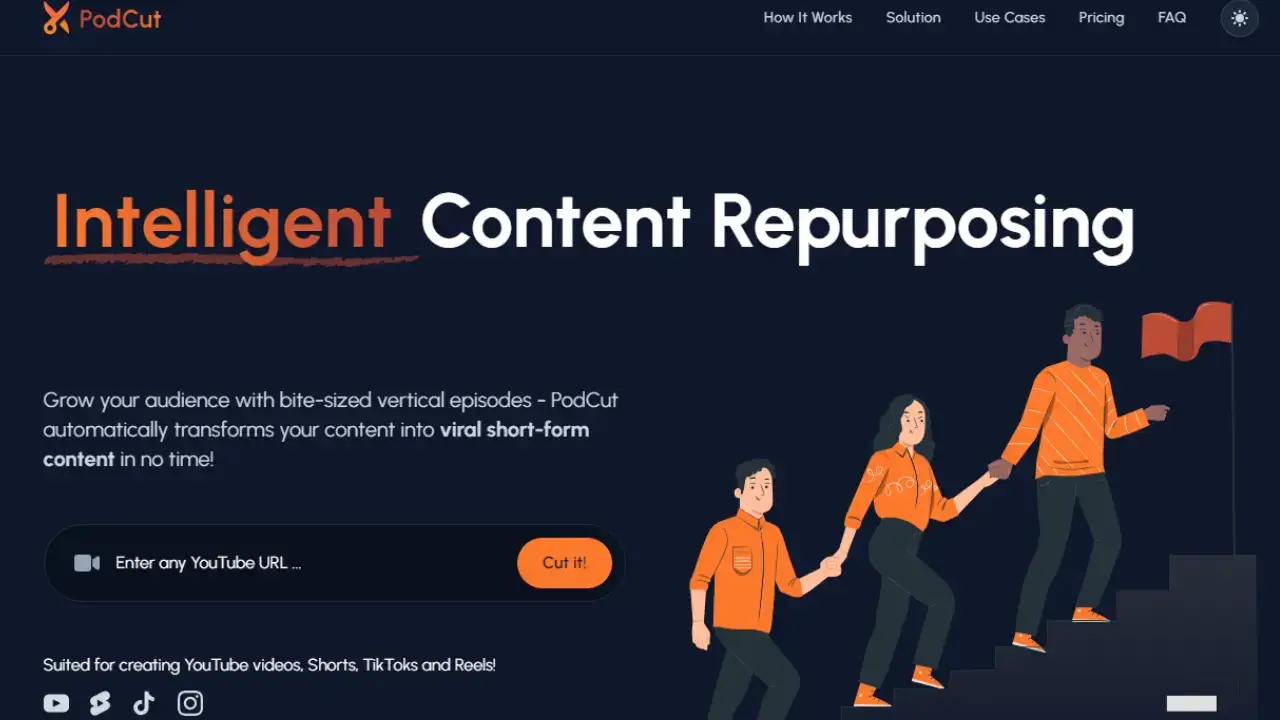 Podcut AI is an ultimate AI-powered tool that helps content creators and video editors impress and grow their audience by transforming long-form content into viral short-form clips. It makes easy and quick the process of creating viral content for various types of platforms like YouTube, Shorts, TikTok, and Reels.
Users can also analyze videos and identify quality segments that capture their message positively. It has the latest AI technology so that it can create dedicated short-form vertical clips complete with titles, descriptions and keywords automatically.
It also provides suitable titles and descriptions that align with your preference.
The product gives users access to the segmented files, which can be downloaded as a .zip file. Experience The innovative tool for podcasts, interviews and other conversational.
Use cases for Podcut AI:
Generates engaging short-form clips for YouTube, TikTok and Reels.
Automatic process of trimming long-form content.
Add animated subtitles to the content.
Podcut AI Alternative