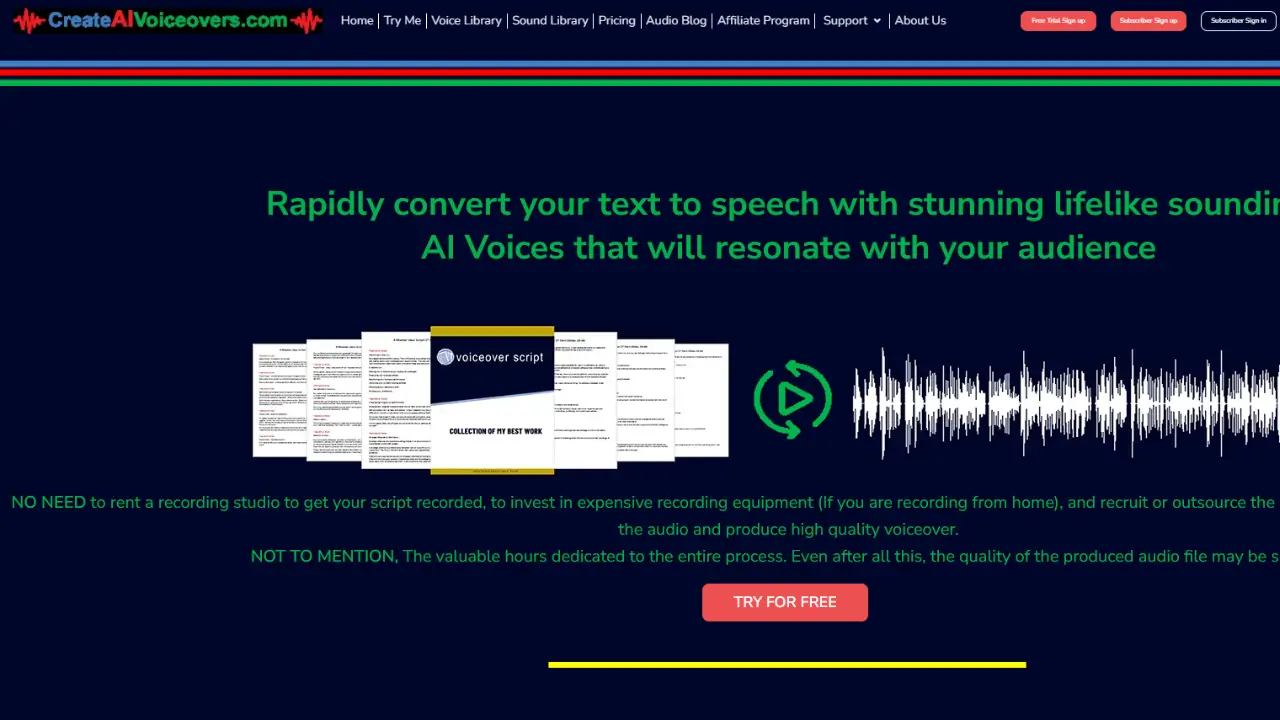 Createaivoiceovers AI tool helps users to generate realistic voices online, without consuming time and effort. It eliminates the need to rent a recording studio and invest in expensive recording equipment. There was no need to recruit an audio editor.
Users just need to import text messages, select an AI voice language and adjust the output. Let the AI complete its work and you can download the MP3 audio file. The tool has multiple types of languages and dialects and customizable features such as pitch, emphasis, pause, speed, and pronunciation.
Use cases for Createaivoiceovers AI:

Creates voice-overs for videos and animations.
Interactive voice-based applications.
Creates audio for podcasts.
Develop virtual assistants.
Createaivoiceovers AI Alternative