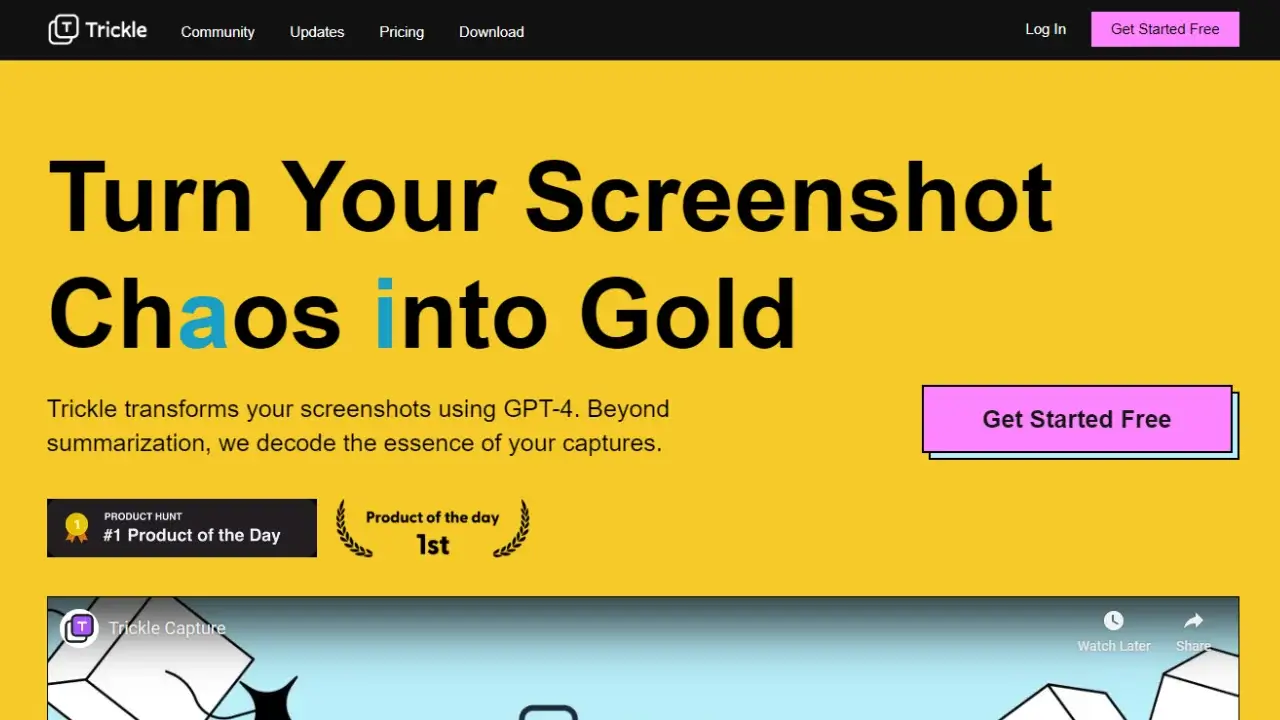 Trickle AI is the ultimate transformative tool that helps users to organize screenshots chaos into valuable insights. It makes hidden insights within cluttered digital information.
Trickle AI also decodes the essence of screenshots using GPT-4 and makes it easy to access. By sending screenshots to Trickle AI, users receive AI-generated summaries that are effective for unstructured content.
The tool also offers various types of features like saved screenshots, advanced semantic search and reasoning capabilities. Experience the Trickle AI for its wide range of use cases, no matter its financial statement breakdowns or personal screenshot management.
Use cases for Trickle AI:
Hidden insights within cluttered digital information.
AI-generated summaries.
Screenshot management and easy data extraction.
Trickle AI Alternative