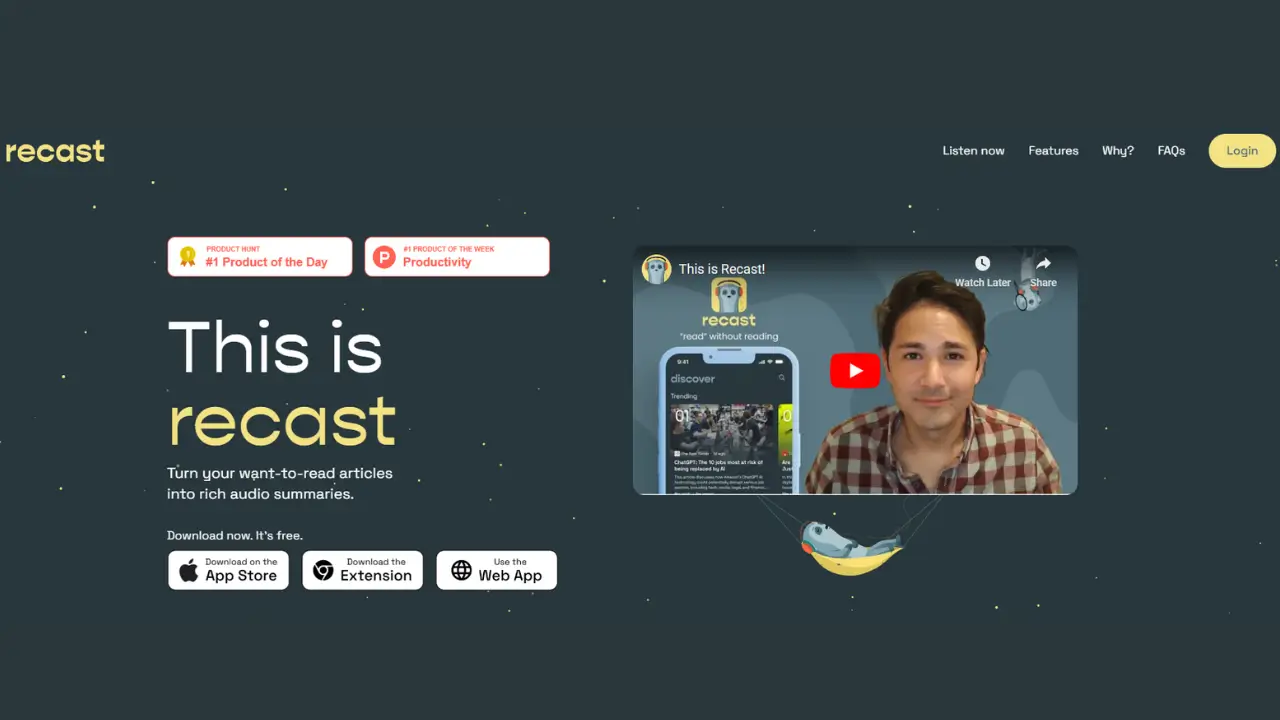 Recast AI is the ultimate and most powerful tool that helps users by transforming long articles into entertaining and informative audio conversations. It makes it easier and more convenient for users to consume content while working.
Recast has multiple types of features and a unique and efficient way to consume articles. It turns them into easy-to-digest conversations that save time and enhance the reading experience. If you're a busy professional or someone who wants to stay informed while multitasking, Recast is the best option available for you. Download the app or the Chrome extension for experience and start enjoying the benefits today.
Use cases for Recast AI:
Save time and effort by listening to article summaries.
Stay real-time informed while multitasking.
Clear your reading list with engaging podcasts.
Find interesting stories through conversational summaries.
Recast AI Alternative