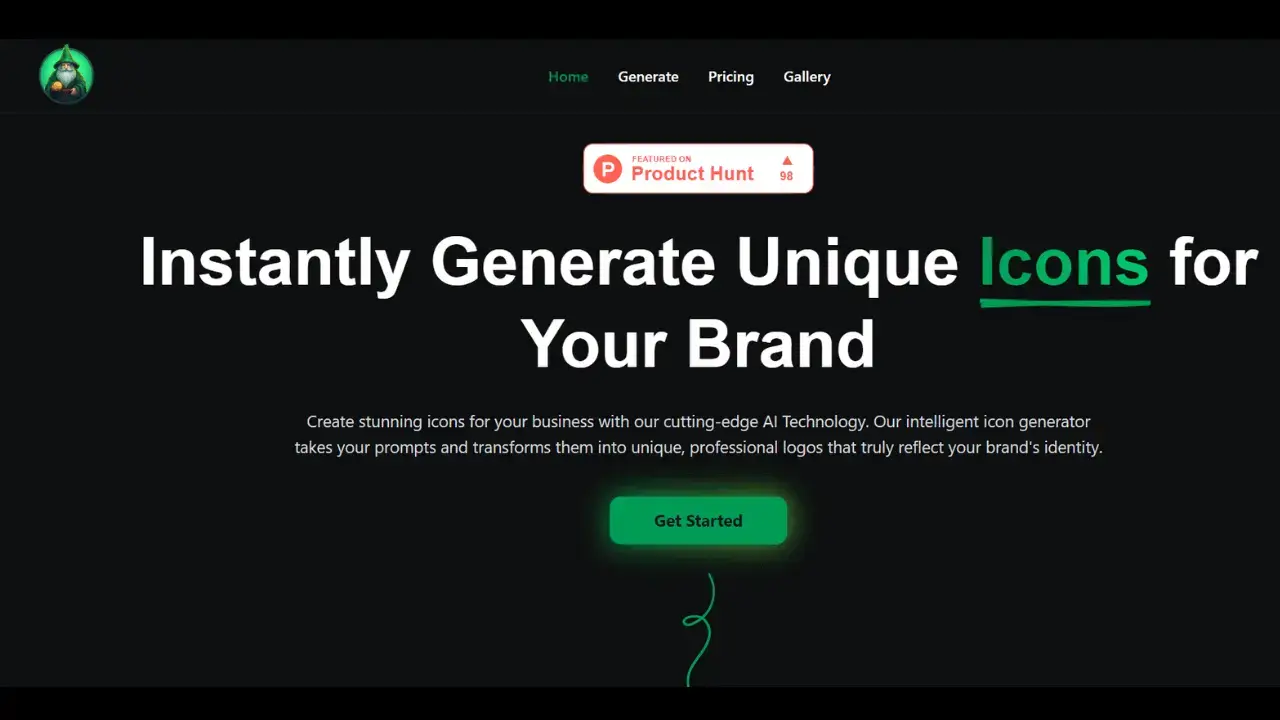 IconWizard AI is a game-changing AI-powered tool that makes creating personalized icons and logos a breeze. This innovative platform turns your concepts into stunning, expert designs that perfectly represent your business.
Here are the key features of IconWizardAI
Simple Icon Creation: IconWizardAI makes it a snap to create icons. It helps you design custom icons that suit your needs effortlessly.
Limitless Customization: You have a wide array of options to personalize your icons. This allows you to build designs that complement your brand's distinct appearance and feel.
Save Time with Automation: By using AI automation, IconWizardAI speeds up the icon creation process, saving you precious time and energy on design work.
Budget-Friendly Pricing: We offer affordable pricing, so even small businesses can access professional icon designs.
Easy-to-Use Interface: IconWizardAI boasts a user-friendly interface suitable for both beginners and design experts. Everyone will have a smooth experience as a result.
Top-Notch Quality: Our advanced algorithms guarantee that the icons you get are of the highest quality, meeting professional standards.
Here are some use cases for IconWizardAI:
Input Your Idea: Share your brand or concept with us.
Personalize Your Design: Choose colors and styles that match your brand.
Select Quantity: Tell us how many icons you need.
Get Your Icons: Our AI-powered system crafts personalized icons based on your preferences.
IconWizardAI Advantages:
Effortless Designing: You don't need to be a design expert. IconWizardAI simplifies icon creation, eliminating complexity.
Pro-Level Quality: The icons you receive are top-notch and align perfectly with your brand's identity.
Budget-Friendly: Our pricing is wallet-friendly, giving all businesses access to professional icon designs.
Save Time: Thanks to AI automation, you get your icons quickly, freeing up your time for other tasks.
IconWizardAI empowers both businesses and individuals to effortlessly create custom icons and logos that enhance their visual projects. This tool provides a quick and easy way to develop icons that accurately convey the essence of your business thanks to its novel AI-driven approach.
How to Use IconWizard AI for Free?
Remember that while the free plan offers a taste of what IconWizard AI can do, upgrading to a paid plan will unlock more advanced features and customization options. Enjoy creating your icons with IconWizard AI!
IconWizard AI Alternative