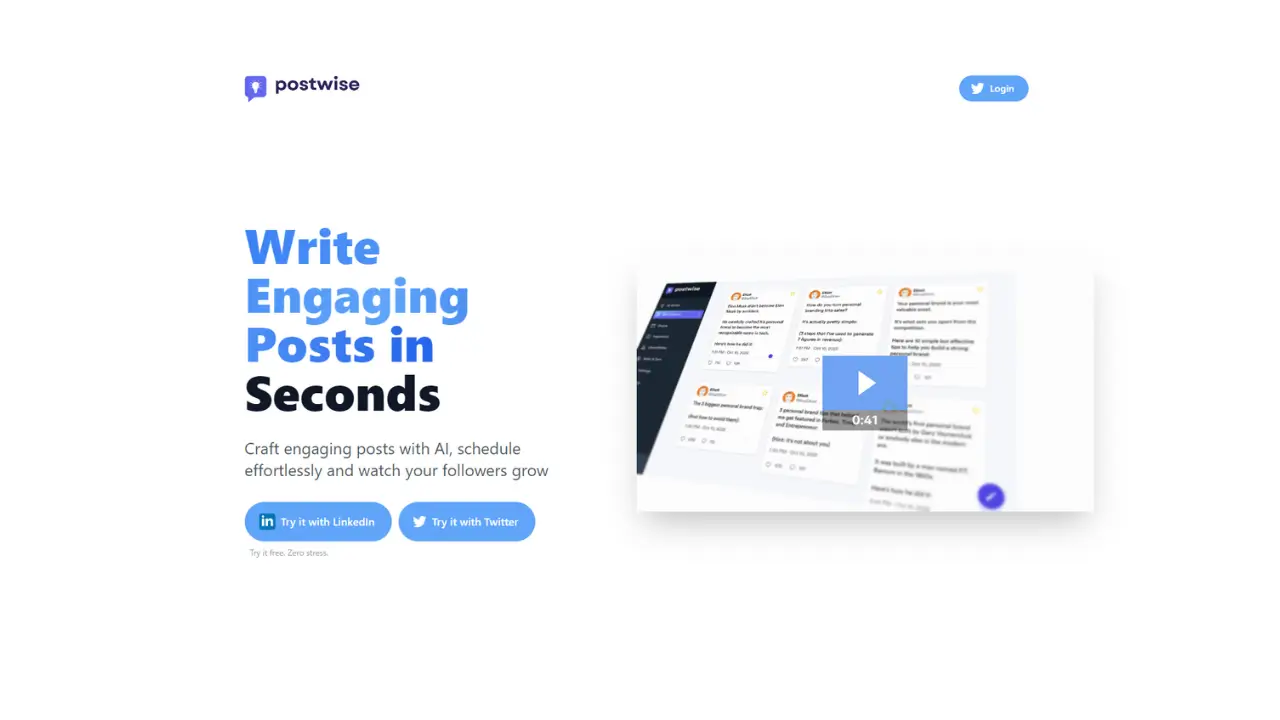 Postwise AI is an ultimate and easy-to-use AI-powered tool that is designed to help users go viral. It has multiple types of features including GrowthTools, AI Writer and GhostWriter. It helps users to write, schedule and boost their Twitter account with effortless posting. It helps users to create engaging content without consuming time and effort.
Using this tool users can easily write content that's been designed for engagement, schedule posts, and enhance their follower's impression without having any tension. Experience it for one week for free After that Pricing plans start at $29 per month for unlimited accounts and six-month scheduling.
Use cases for Postwise AI:
Create engaging Twitter content easily and quickly
Schedule tweets for better engagement.
Boost your Twitter account using the AI assistance.
Postwise AI Alternative