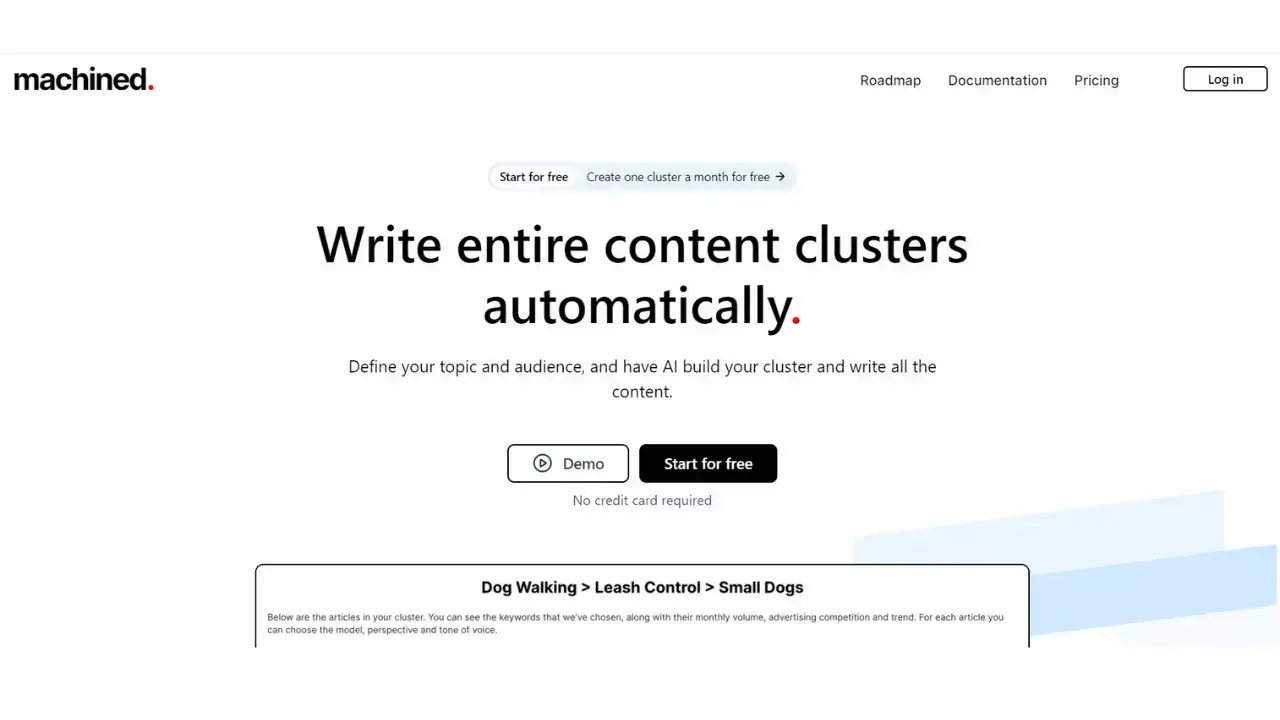 Machined AI is an easy-to-use and powerful AI Tool end-to-end encrypted content generation machine. It helps users to generate natural and high-quality articles without consuming time and effort. Machined AI has multiple types of features such as automated keyword research, automated keyword clustering, automated internal linking, and background processing. It also has multiple types of language support. Over 100 languages.
Machined AI has a user-friendly interface to use easily and quickly. It offers a bring-your-own-key option that allows users to pay for their own OpenAI API Key. If users pay for their own API key, they receive unlimited access to the platform.
Use cases for Machined AI
Offers multiple types of features that are designed to boost SEO strategy.
Automated content generation
Offers a 7-day free trial.
Machined AI Alternative