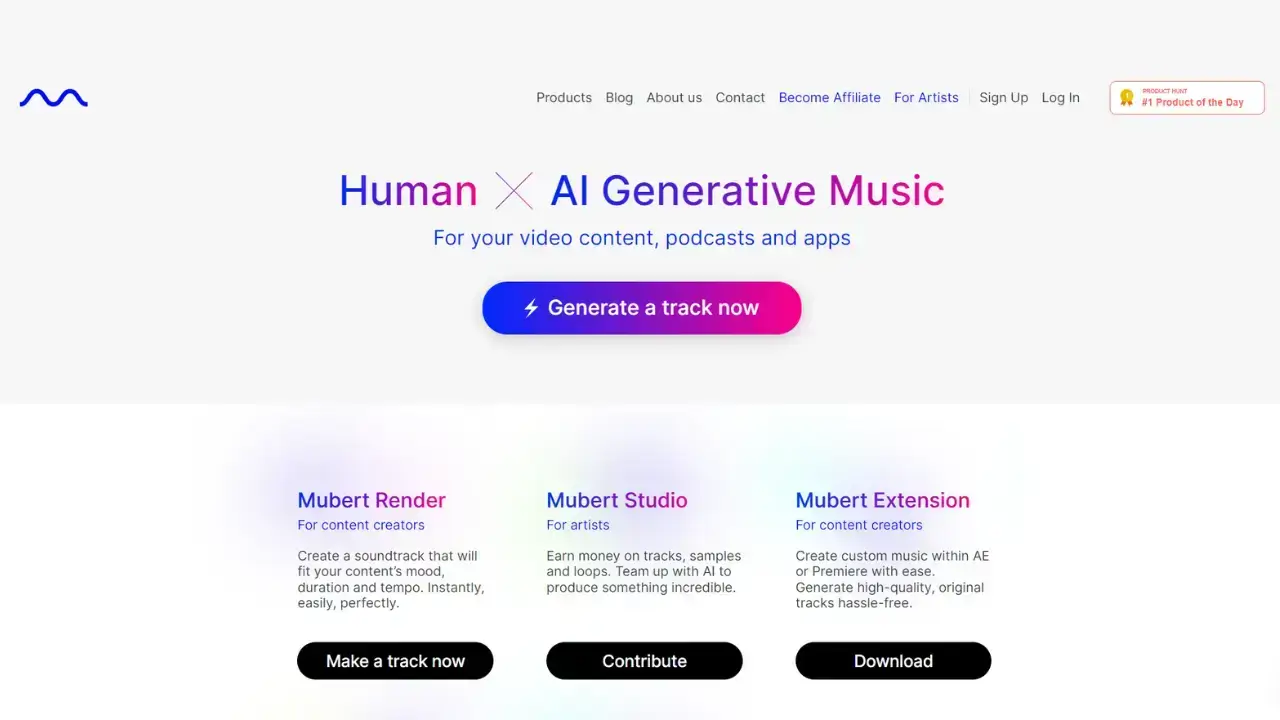 Mubert AI is the ultimate and innovative AI-powered royalty-free music ecosystem that is specially designed for content creators, brands, and developers. It creates high-quality music for streaming, videos, podcasts, and commercial use instantly.
It helps content creators generate soundtracks aligned to their content's mood and duration. By using Mubert AI, artists get a platform to earn money on tracks, samples, and loops.
It also provides developers and brands with royalty-free music for their products and platforms. Experience it for various occasions and individual moments.
Use cases for Mubert AI:
Create soundtracks for videos and podcasts.
Royalty-free music for products and platforms.
Artists can monetize their tracks, samples, and loops to earn money.
Mubert AI Alternative