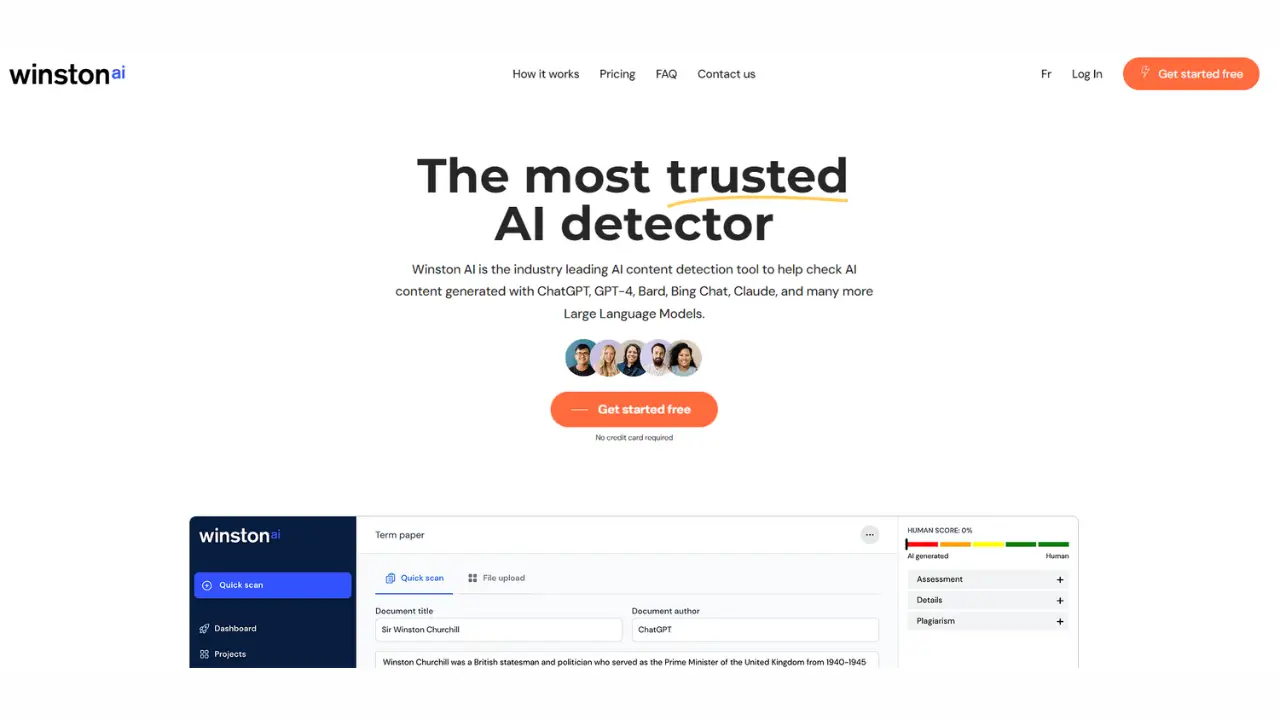 Winston AI is the ultimate AI tool that helps users by detecting AI-generated content and plagiarism. It has multiple types of features including categorizing and labelling documents easily and efficiently. More than 2,000 words can be scanned for free.
Users can also choose a pricing plan that suits their preferences. The software can detect AI-generated content with 99% accuracy. It can also generate reports that can be easily printed or recorded. Experience the Winston AI that is suitable for users in the education and content creation markets.
Use cases for Winston AI:
Detects AI-generated content and plagiarism.
Create Categorizing and labelling documents.
Generates reports for content creation and publishing.
Winston AI Alternative