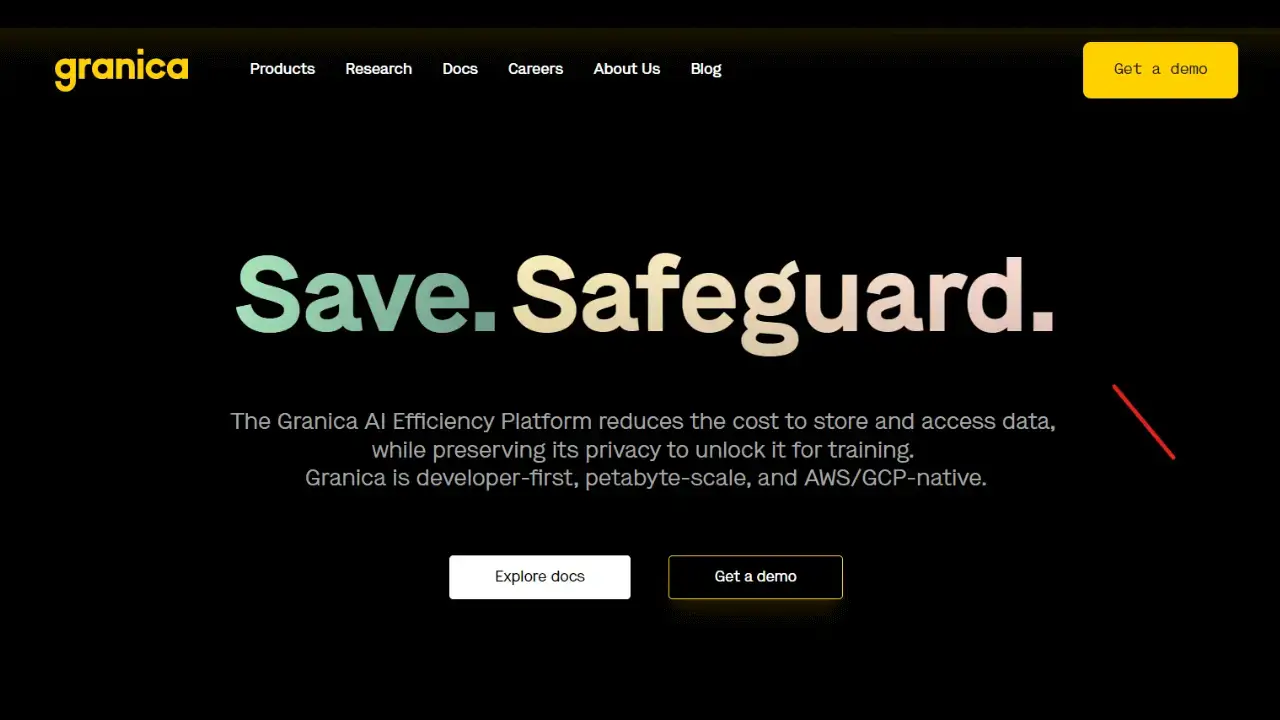 Granica AI is a significant AI that reduces data storage and access costs for AI training. Granica AI aims to bring revolution in the world of data storage and access to AI training. First, it addresses the challenges of managing petabyte-scale data and offers a compatible system with cloud providers such as AWS and GCP.
Key Features of Granica AI:
Crunch and Screen Services: For efficient data progress, Granica AI offers Crunch and also offers Screen for heavy data detection capabilities.
Byte-Granular Data Reduction: Granica AI offers an advanced feature that reduces data storage and transfer costs by up to 80% using its modern algorithm which is optimized for Amazon S3 and Google Cloud Storage.
API Cost Reduction: API costs can be reduced by up to 90% by contributing to substantial savings.
Byte-Precise Detection: Granica AI ensures that precise detection of personally identifiable information (PII) and personal data in the storage remains safe.
Seamless Integration: Granica AI is integrated directly into the existing environment concerning security policies and allows data to remain safe and secure.
Wide Data Type Support: The platform has a wide range of various types of data such as images, LiDAR data, clickstreams and logs.
Customization: Granica AI can also be used for specific uses, developers make it suitable for diverse applications.
Use Cases for Granica AI Review:
Cost Savings: Granica.ai offers companies a simple way to save their cost by reducing data storage, and transfer and decreasing API costs.
Efficiency Boost: Granica is efficient for data processing and detection services to increase the whole data management and AI training process.
Enhanced Data Security: Granica AI's advanced tool Byte-precise Detention ensures that sensitive and personal data will be protected at a simple traditional cost.
Seamless Integration: Granica AI integrated directly into the existing environment respecting security policies and protocols.
Scalability: Granice is developed to manage petabyte-scale data and cater to growing data needs.
Customizable: Granica allows to customize the specific data types for various types of use cases.
Summary:
Granica AI is a game-changer and efficient AI in the world of data storage and AI training processes. It has advanced features to reduce data storage without losing focus on security and data policy. Integrate directly and usable for diverse applications makes it more unique. Granica is here to empower developers and enterprises to increase their AI training with scalability, privacy and cost savings.
How to use Granica AI for free?
Granica AI offers a freemium pricing model, which means that you can use the platform for free up to a certain level of usage. Once you exceed that level, you will start to pay a monthly subscription fee.
Granica AI Alternative