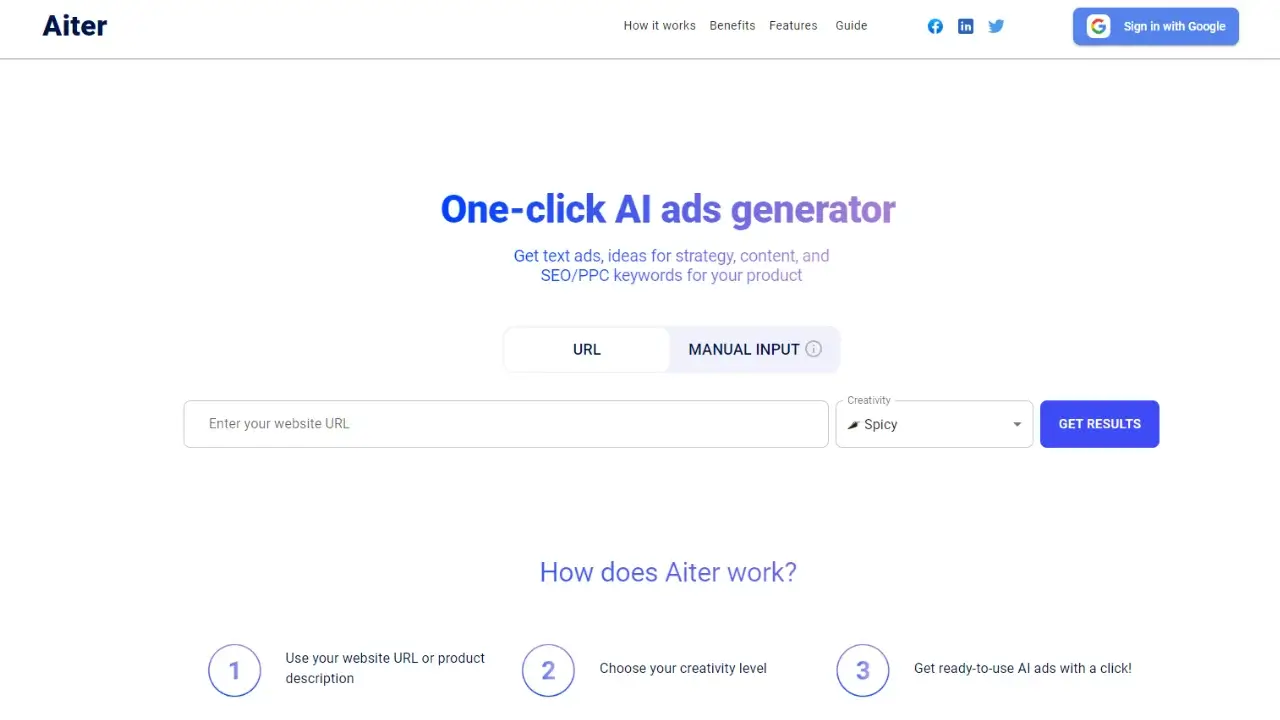 Aiter AI is the most powerful one-click AI ads and content strategy generator. This powerful tool has multiple types of benefits and features to help users get the most out of their marketing efforts. Using this users can create text ads, generate strategy ideas and optimize their content with SEO/PPC keywords easily and quickly.
The work process of Aiter is it analyzes users' website URLs and provides them with ready-to-use AI-generated ads and content. It also offers several levels of creativity and helps them to align the tone and style of the content with their brand.
There are various types of features but the main advantages of using Aiter are its speed and efficiency in generating text ads, strategy ideas, and SEO/PPC keywords within clicks. Experience aiter now, it is free to use and makes a cost-effective solution for getting lots of relevant content ideas for your business.
Use cases for Aiter AI:
Generate creative text ads and unique content.
Generate engaging strategy ideas.
Boost content with SEO/PPC keywords.
Aiter AI Alternative