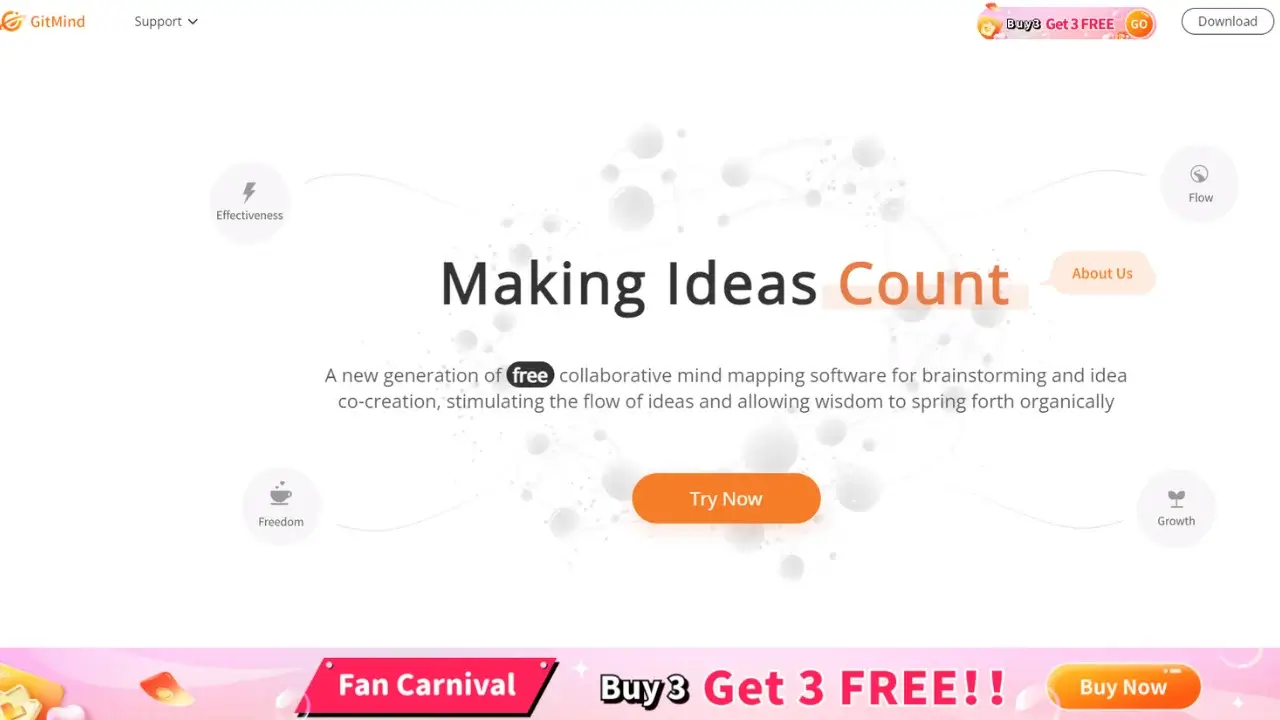 Gitmind AI is the ultimate and most powerful tool that helps users by offering mind mapping, flowchart creation and whiteboarding capabilities. Developers designed it to support web browsing, app guides and FAQs. It is a new generation of free collaborative mind-mapping software in this modern era.
It helps users to organize their thoughts and ideas easily and allows wisdom to spring forth organically. Developers continually improve the input-output dynamics and encourage thinking outside the box.
It has multiple types of features but One of Gitmind's key features is its ability to visualize isolated knowledge points, inspiration and ideas. This advanced feature promotes connectivity, flow, co-creation, and iterative feedback to train the mind. Experience it to create orderly, silky and beautiful mind maps and charts.
Use cases for Gitmind AI:
Mind mapping capabilities.
Several canvases for users to remember, see, think and understand concepts.
Generate valuable ideas and create a metaverse of ideas.
Organize thoughts and ideas easily and visually.
Stimulate creativity and find more connections between ideas.
Collaborative mind mapping for brainstorming sessions.
Gitmind AI Alternative