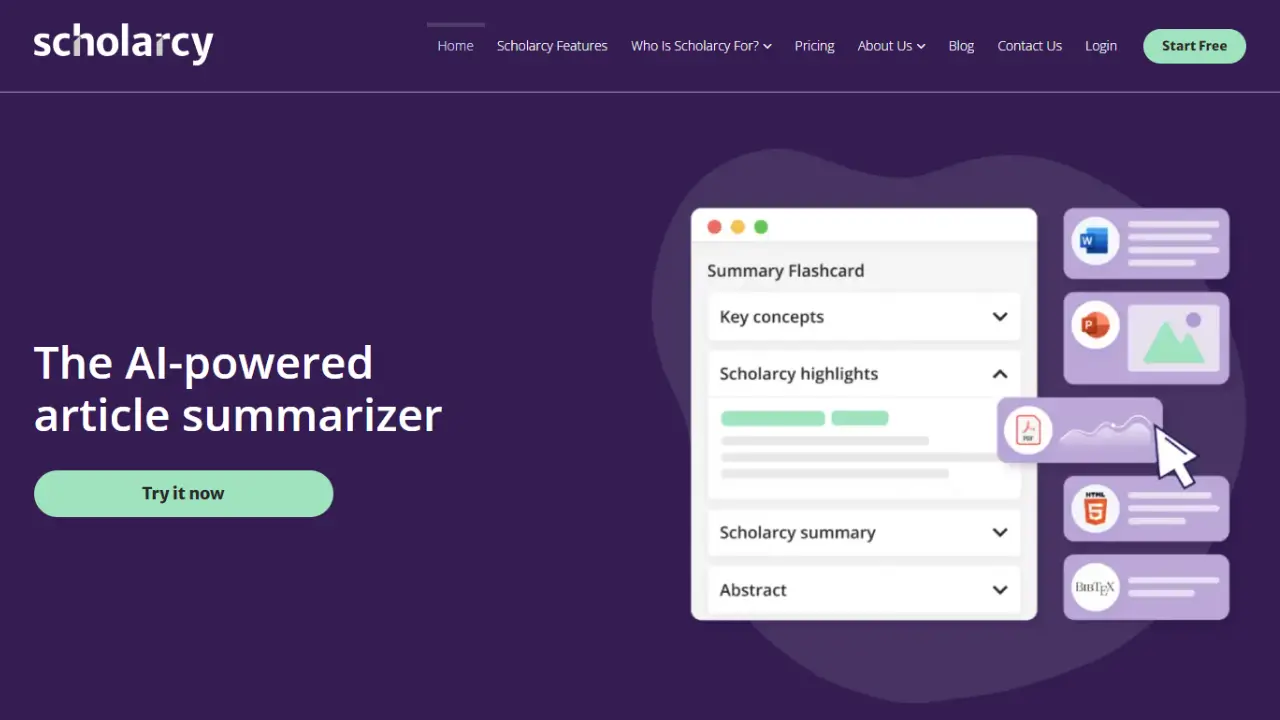 Scholarcy AI is an ultimate online summarizing tool that helps users to assess and evaluate the importance of documents such as articles, reports, and book chapters quickly and easily. It has multiple types of features to generate summary flashcards for Word or PDF documents.
Users can save time and effort by quickly summarizing large documents. They can Get concise and organized summaries easily in a flashcard format. It helps users to Identify key references in the document instantly.
Use cases for Scholarcy AI:
Researchers can assess the importance of articles quickly.
Students can Save time and effort by reading summarized versions of long documents.
Journalists can understand the key points of a document quickly.
Scholarcy AI Alternative