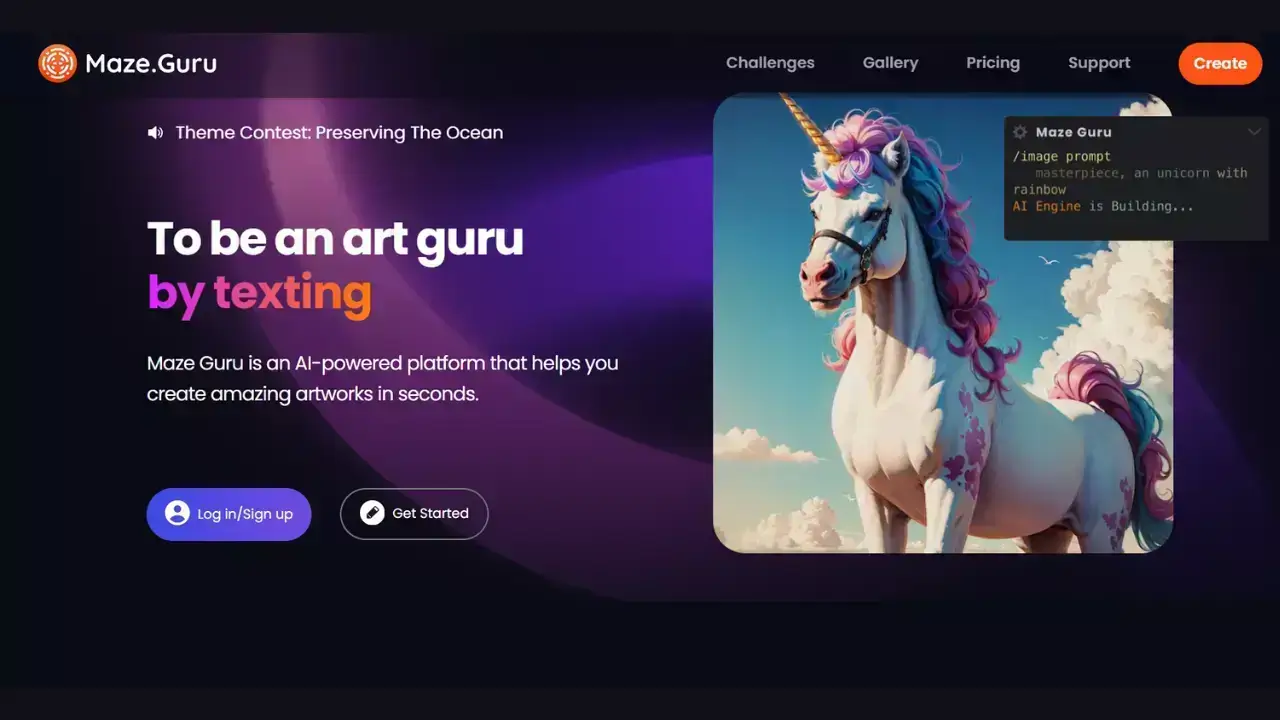 Maze Guru AI is a powerful platform that expands the imagination of humans and explore new worlds with more possibilities. It has a user-friendly interface and Discord bot with various types of functions such as the ability to generate AI images, share images to the gallery, and access the website to get higher-quality pictures.
The free Discord server has almost 3,000 AI art lovers from all over the world. Additionally, it's completely free to enter the Discord community. Users will receive a limited set of points to use the AI image generator for free.
But if they used all their points, they would need to buy a premium subscription to continue the platform. Users can also earn free points by participating in the community's weekly challenges.
Use cases for Maze Guru AI:
Helps to connect and interact with AI art lovers worldwide.
Can participate in AI-related discussions.
Usable for both in English and Chinese.
Maze Guru AI Alternative