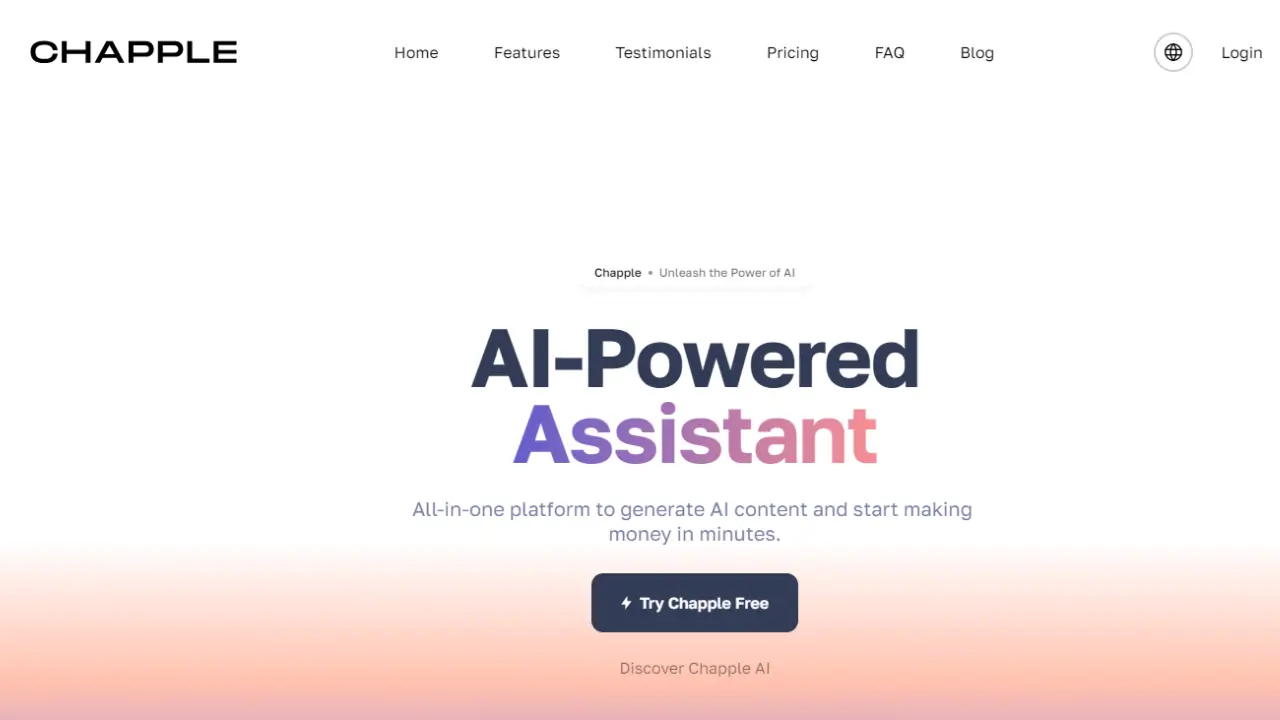 Chapple AI is an advanced and creative platform aimed at empowering marketers, developers and creative individuals with the help of modern AI-driven tools. It has multiple types of features tailored to cater to your creative needs.
If you want to craft captivating text, generate unique images, or automate code, it is the best option available for you. One of the best features of it is an AI Writing Assistant that aids in effortless content creation.
It has the ability to design custom templates for consistent branding and support for multiple languages to reach a global audience. Experience the platform for generating stunning visuals like logos and designs, with options to customize styles and themes.
Use cases for Chapple AI:
User-friendly accessibility and various pricing lists.
Text generation for articles and essays quickly and easily.
Impressive image creation from text prompts.
Streamlining the coding process with code generation.
Chapple AI Alternative