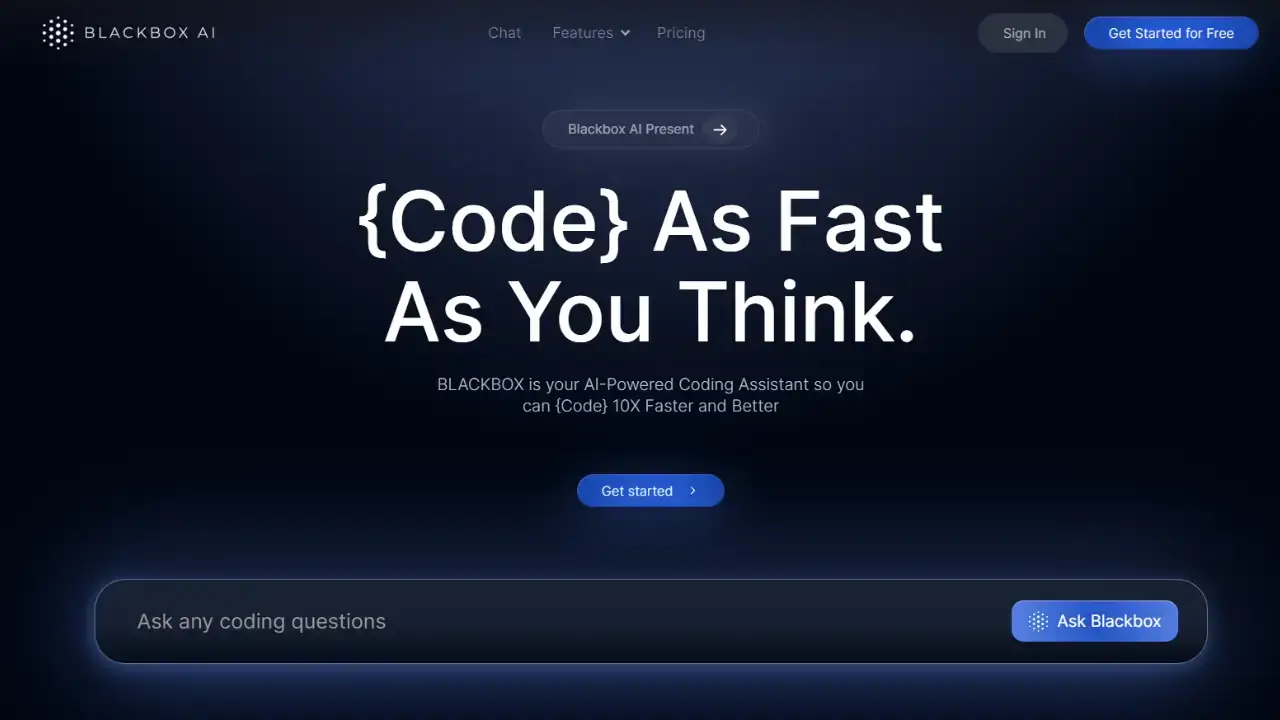 Blackbox AI is a code creation tool that uses artificial intelligence to help engineers write code more quickly and effectively. It can produce code in Python, Java, JavaScript, C++, and C#, among other programming languages.
In clear language, developers specify the code they wish to write, and the AI generates it. The developer is subsequently given the code, which he or she can study and update as needed.
Common programming patterns, APIs, testing, documentation, and refactoring can all be done using Blackbox. Despite the fact that it is still in development, Blackbox has the potential to revolutionize code authoring.
Use cases for Blackbox AI Review
Increased productivity: By producing code for developers, Blackbox can help them create code quicker. This can save time for engineers to focus on more complicated jobs.
Improved code quality: By creating code that is well-formatted, efficient, and error-free, Blackbox can assist developers in writing better code.
Reduced learning curve: By creating code for developers, Blackbox may assist them in learning new programming languages and APIs. This makes it easy for developers to get started on new projects.
Blackbox AI Alternative