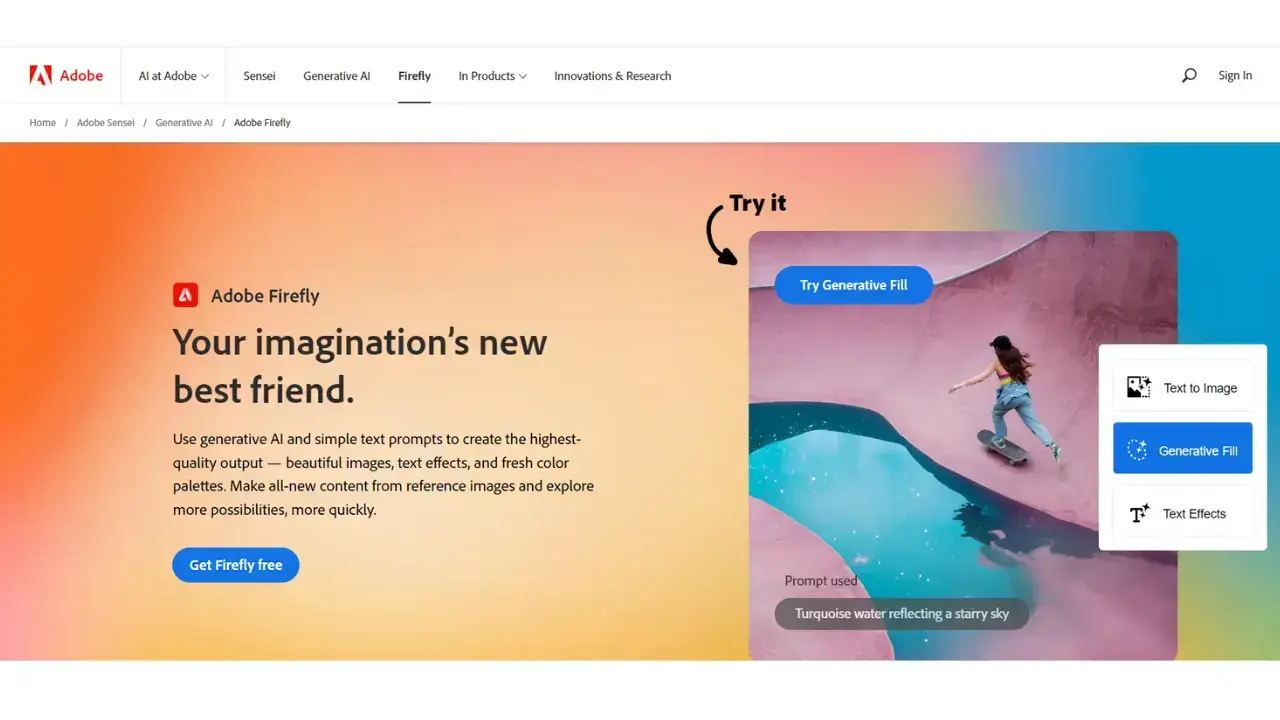 Adobe Firefly AI Art Generator is a sophisticated tool that allows designers to use text and generative AI tools to create pictures, vectors, movies, and 3D creations. Custom vectors, brushes, textures, and mood boards are among the many creations available.
Video editing has been streamlined, allowing users to change their mood or weather in an instant. The technology also helps with content marketing by creating distinctive posters, banners, and social media postings from a single line of text.
Use cases for Adobe Firefly AI Review
Designers: want to boost their creative process using AI-generated material.
Marketers: attempting to create eye-catching advertising items fast and effortlessly.
Video editors: Looking to expedite editing while producing aesthetically great outcomes.
Adobe Firefly AI Alternative