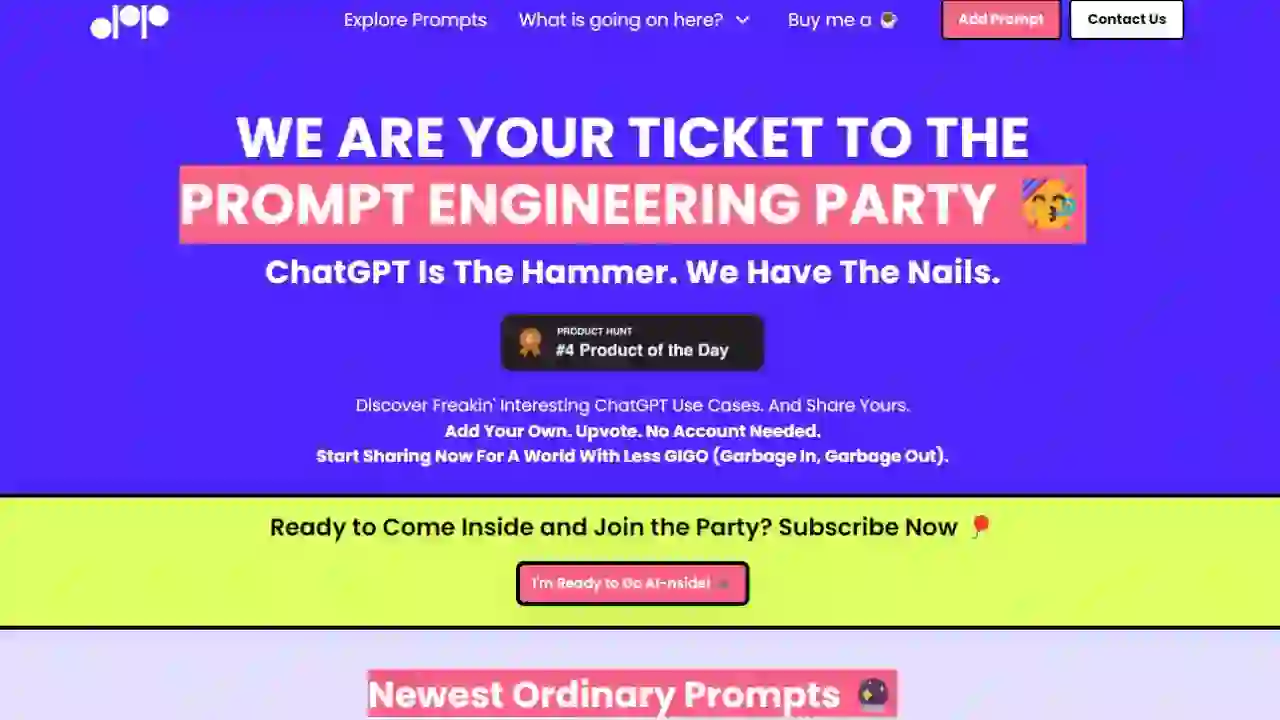 Ordinary Prompts AI is an ultimate AI-powered tool that provides an ordinary prompt generator for conversational AI. It offers unique and creative prompts that are suitable for multiple types of use cases in different areas of life. It helps to reflect the perfect use case of conversational AI.
Users don't need to do anything, it generates prompt ideas automatically. Developers ensure that the tool is regularly updated with the latest news and insights to keep users well-informed and entertained. This platform can be subscription-free and Users can access the AI PromptsIdeas Generating conversation starters for chatbots.
Use cases for Ordinary Prompts AI:
Generates engaging dialogue for virtual assistants.
Improve natural language processing models.
Saves time and effort.
Ordinary Prompts AI Alternative