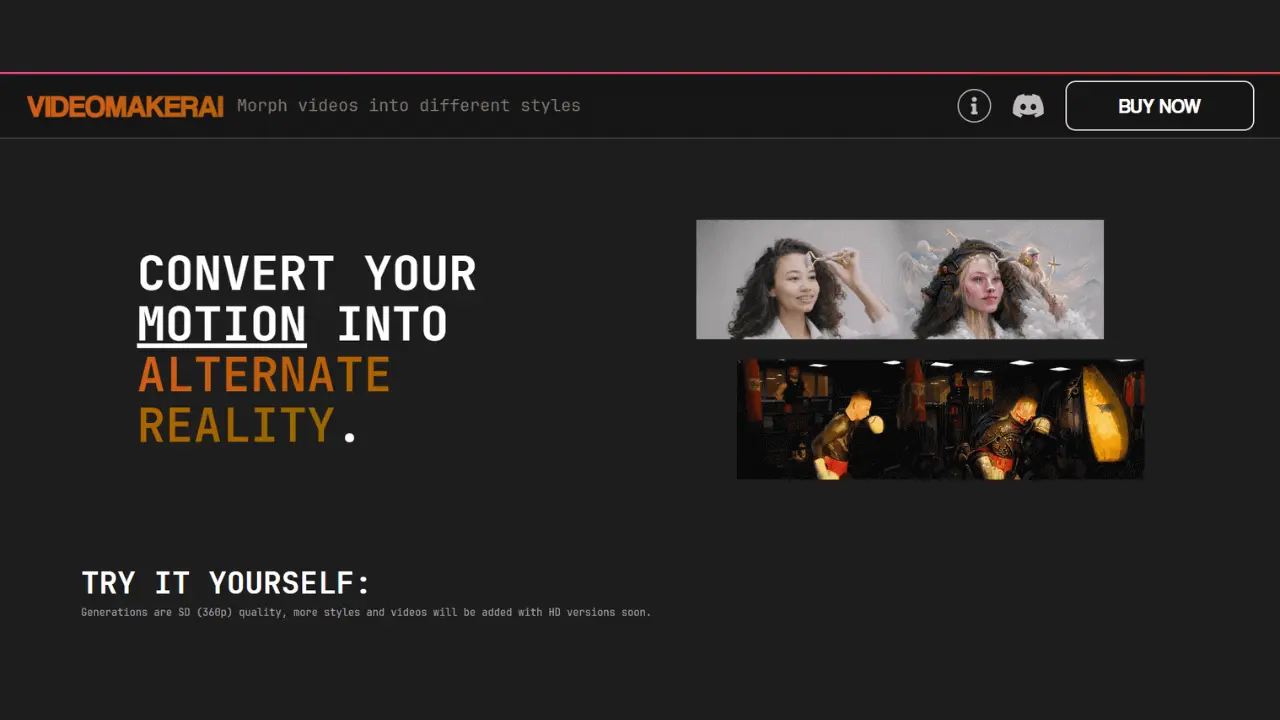 Videomaker AI is An incredible program that uses artificial intelligence (AI) to assist you in transforming your films into beautiful pieces of art. You can select from a range of styles, enabling you to tell us your thoughts in unique and original ways.
Here are the key features of Videomaker AI:
AI-Powered Video Styling: With the help of cutting-edge AI algorithms, Videomaker AI can turn your videos into works of visual art. It applies artistic effects and enhancements to give your videos a mesmerizing look.
Variety of Styles: There are many other available styles, such as modern, abstract, and vintage.
Finding the ideal fit for your video is made possible by the various traits that each style has to offer.
48-Hour Delivery: Videomaker AI guarantees to deliver your stylized videos within 48 hours. You will be informed at every stage of the procedure thanks to Discord updates on the development.
Use Cases for Videomaker AI Review:
Personal Projects: Videomaker AI may assist you in transforming your own video projects, such as those of your family, travels, or artistic pursuits, into visually breathtaking pieces of art.
Social Media Content: For your social media channels, make engaging films to engage and enthrall your audience. Whether you're a content creator or influencer, or just want to share memorable moments, Videomaker AI can elevate the visual appeal of your videos.
Professional Presentations: Enhance your professional presentations by incorporating visually striking videos created with Videomaker AI Tools. Capture your audience's attention and make a lasting impression with stunning visuals.
Users have the ability to increase the creativity and aesthetic appeal of their videos with the help of Videomaker AI. It's a user-friendly tool that combines AI technology with artistic styles, allowing you to transform your videos into captivating works of art. Give Videomaker AI a try and elevate your video content to a whole new level.
How to use Videomaker AI for free?
You ought to have unrestricted access to VideomakerAI's core capabilities during the free trial time. However, be aware that some premium or advanced features might only be accessible through a paid subscription to videomakerai.com.
Videomaker AI Alternative