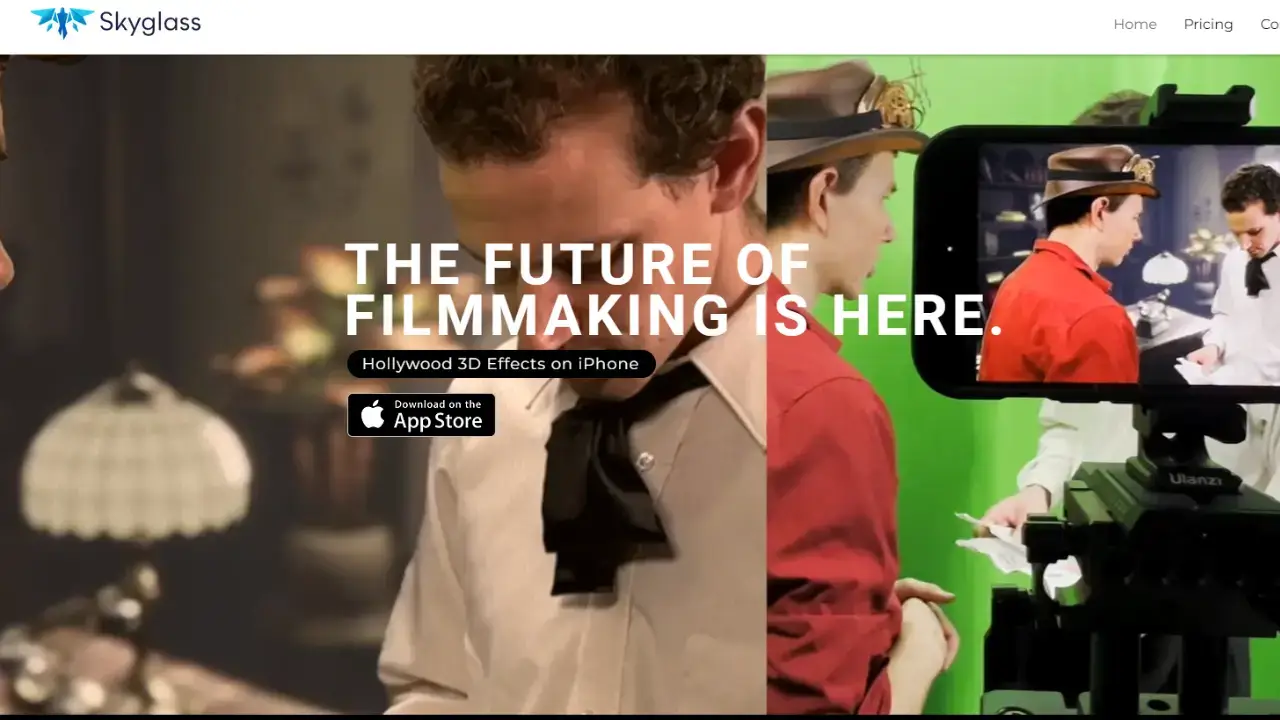 Skyglass AI is the ultimate tool that is designed for future filmmaking and Hollywood-style 3D effects using iPhone advanced AI technology. Users can easily create AI-generated environments and film anywhere they imagine by using the tool.
The tool helps users to create full 360-degree AI-generated backgrounds in clicks and gives the illusion of being in multiple worlds. It has a user-friendly interface that makes it accessible to users with zero experience in VFX.
It has also a cloud-based streaming feature, that helps users access a full library of high-quality assets and upload custom assets through the Skyglass Forge app.
Skyglass AI has multiple types of features but one of the key features of it is AI background removal, which eliminates the need for a green screen. So that Users can cut subjects in real time easily and achieve the best results through advanced AI processing.
Use cases for Skyglass AI:
Make AI-generated environments for filmmaking.
Film in different worlds with 360 degrees.
Generates realistic scenes with real-time compositing.
AI-generated backgrounds and Cut subjects in real-time without a green screen are required.
Skyglass AI Alternative