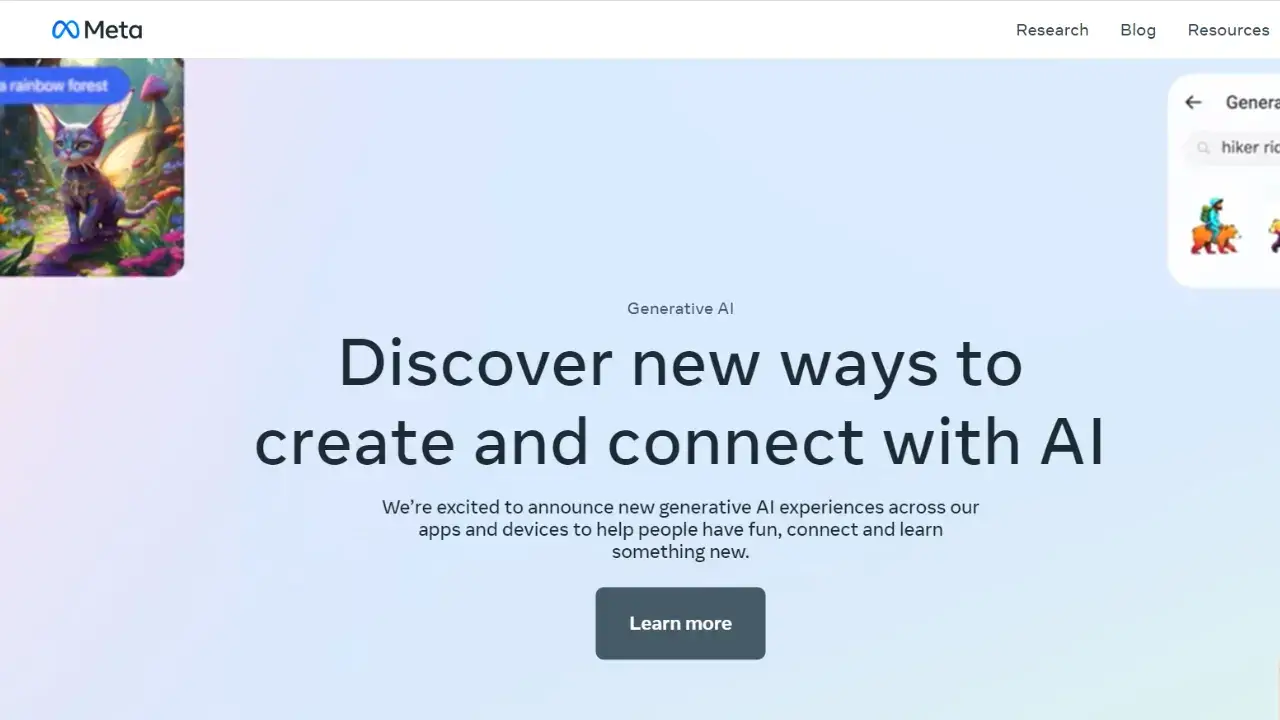 Meta AI, an artificial intelligence laboratory situated in California, was formed in 2013 by Meta Platforms Inc. (previously Facebook, Inc.). The objective of the firm is to progress AI research and develop innovative technologies that will improve people's lives.
Meta AI has significantly contributed to the area by creating new language models, computer vision algorithms, and machine learning approaches.
Its work has had a tremendous influence on the field of AI as well as Meta's goods and services, which are utilized by billions of people globally on a daily basis.
Use cases for Meta AI Review
Meta AI is a global leader in AI technology, best known for its sophisticated language models, such as the Llama 2 language model, which can produce text, translate languages, and deliver insightful responses.
Advanced computer vision algorithms are also used by the corporation for high-accuracy object detection and classification in photographs and videos, a function featured on major platforms such as Facebook, Instagram, and WhatsApp.
Furthermore, Meta AI uses modern machine learning techniques to train AI models for a variety of activities, increasing their efficiency and efficacy.
Here are some of the pros and cons of Meta AI:
Pros:
Meta AI is one of the top AI research labs globally.
They've made big strides in the AI field.
They've created AI tech used in many Meta products and by billions worldwide.
Cons:
Some folks say Meta AI isn't clear about how it works and uses user data for training AI.
They've been criticized for focusing on making AI for business.
Overall, Meta AI is a strong AI research lab with important AI contributions. Just remember, there are concerns about transparency and commercial goals to keep in mind.
Meta AI Alternative
Here are some Meta AI alternatives:
Google AI is a research center dedicated to the advancement of artificial intelligence technology. It is one of the world's most well-known and recognized AI laboratories.
OpenAI is a non-profit research center devoted to the development of safe and helpful artificial general intelligence.
The Allen Institute for AI is a non-profit research organization devoted to furthering AI research and ensuring that AI benefits everyone.
DeepMind is Alphabet Inc.'s British artificial intelligence company. It is one of the world's foremost artificial intelligence research institutes.
Microsoft AI is the company's artificial intelligence research and development arm. It is in charge of developing and delivering artificial intelligence technology across Microsoft's products and services.