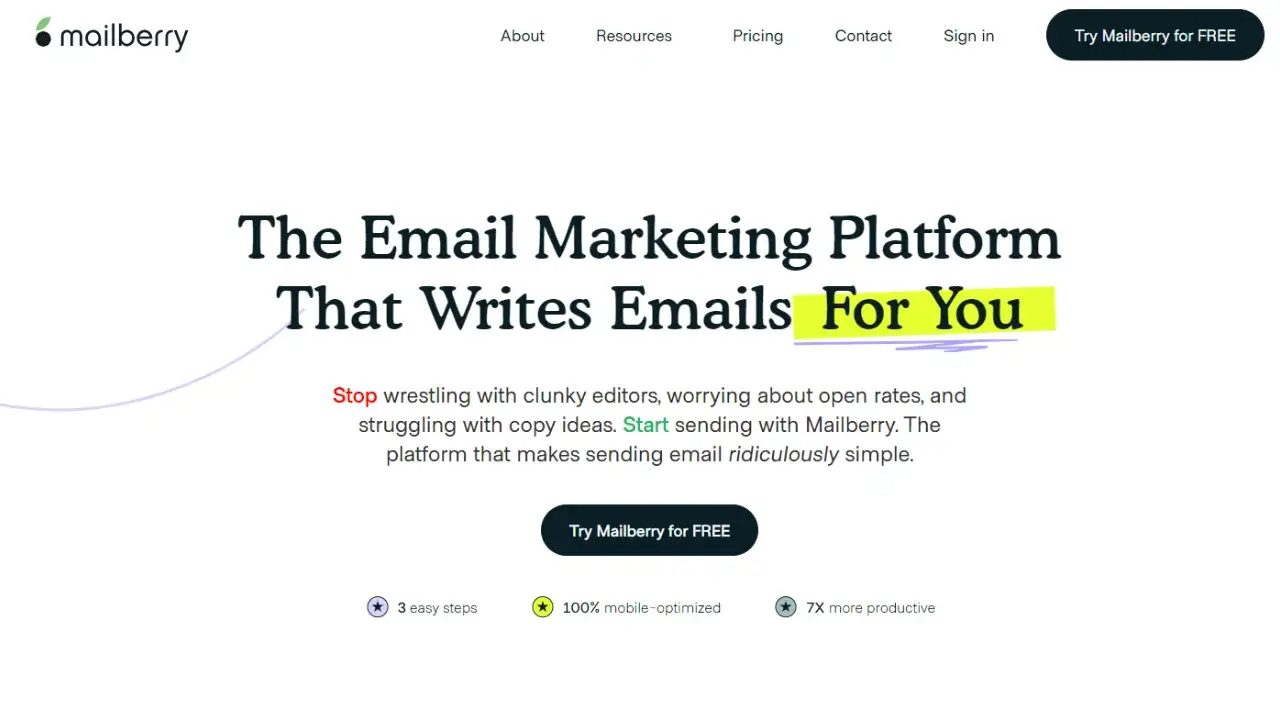 Mailberry AI is the ultimate and most powerful email marketing platform that helps users by simplifying the process of writing and sending emails. If you use Mailberry you don't have to struggle with clunky editors or worry about open rates. This platform aims to make sending emails simple in just three easy steps.
First, you can "paste, polish and publish" your email content. It can be a special offer, product description or a tweet, you just need to copy and paste it into Mailberry and get back three conversion-focused emails with subject lines.
Mailberry is designed for easy to use and is perfect for small businesses. It has a user-friendly interface and is 100% mobile-optimized. Experience it Say goodbye to the hassle of sending emails.
Use cases for Mailberry AI:
Reach the audience effectively with Mailberry.
Start small business email marketing without any tension.
Helps professional email content creation to generate leads.
Increase email open rates for your newsletter and email marketing.
Mailberry AI Alternative