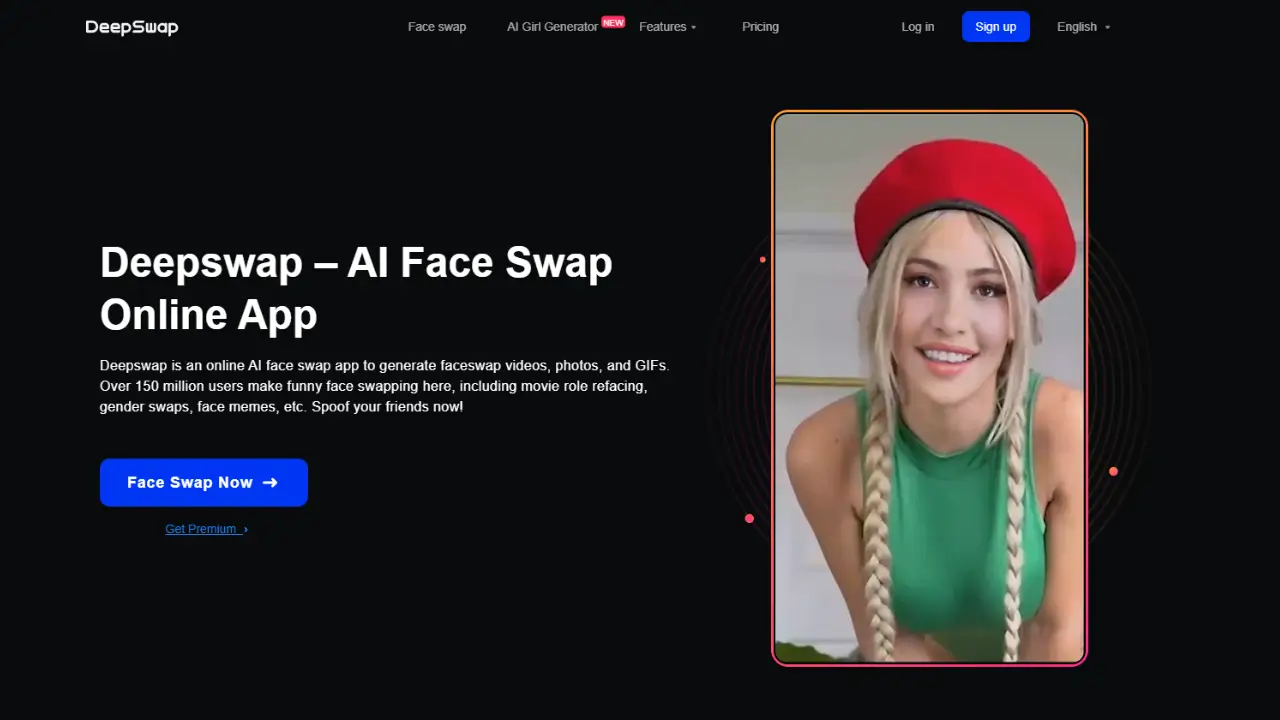 Deepswap AI is the ultimate online face-swap app to generate face-swap videos, photos, and GIFs. More than 150 million users make funny face-swapping here. It has various types of features such as movie role refacing, gender swaps, face memes and many more. It is a popular online app that uses the power of AI technology to generate unique face-swap videos, photos, and GIFs.
The platform offers multiple types of features, including gender swaps, movie role refacing, and face memes, to create unique and creative content. If you want to entertain yourself or spoof your friends, It is the best option available for you. Experienced swapping faces and creating amusing content.
Use cases for DeepSwap AI:
Create unique face swap memes for social media.
Generate funny GIFs using face swaps.
Create unique and creative movie role-referencing videos.
Deepswap AI Alternative