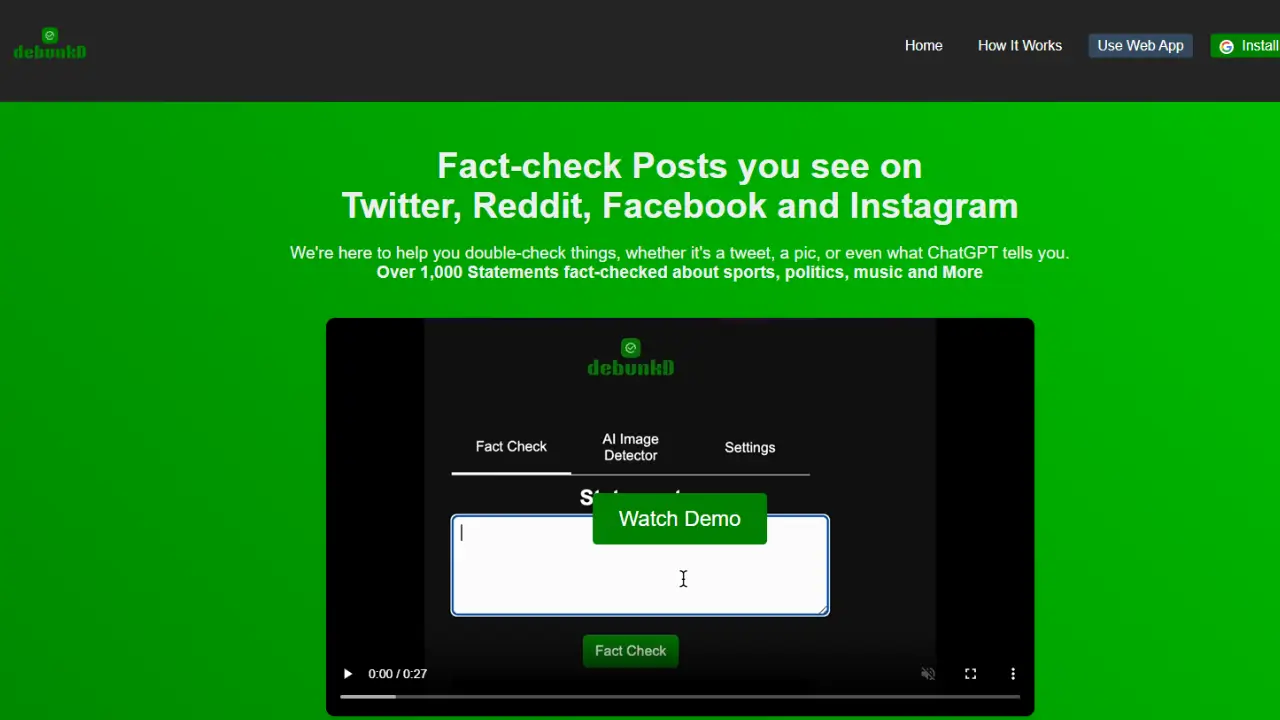 debunkD AI is a powerful fact-checker and image-detector tool that helps users verify the authenticity of information they come across online. It can be a tweet, a picture or even a chat, It can double-check these things for users. It has a browser extension and web app so that users can use it to verify trending news on Twitter and Reddit. I
t helps to avoid falling for fake stories and fake photos from AI-generated images. debunkD's most useful feature is fact checker, it verifies instantly statements by analyzing information and cross-checking reliable internet sources. It also has an AI image detector that examines images' properties, patterns and metadata to determine their authenticity.
Use cases for debunkD AI:
Verify viral news on social media.
Check news and information to avoid fake stories online.
Check fake photos from AI-generated images.
debunkD AI Alternative