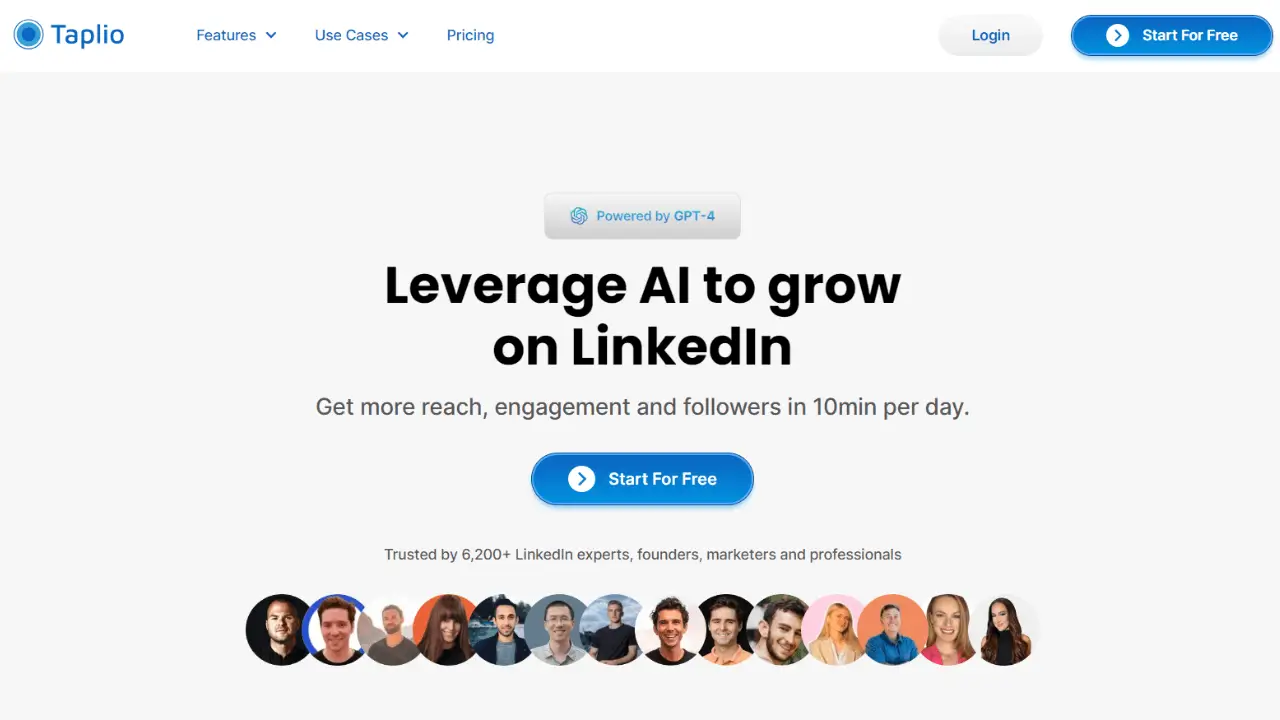 Taplio AI is an AI-powered LinkedIn marketing solution that helps with content creation, publication, and tracking. It includes AI-powered content generating, content analysis, social media scheduling, and connection-building capabilities.
Based on your LinkedIn profile, audience, and industry trends, Taplio creates content ideas, headlines, and entire articles. It also gives insights into content performance, allowing you to plan ahead of time and schedule posts.
Taplio also assists in the development of relationships with your LinkedIn audience by tracking who has seen your profile and connecting with their content.
Use cases for Taplio AI Review
Content creation: Use AI content inspiration to create interesting LinkedIn posts.
Personal branding: Improve your LinkedIn personal brand by continuously publishing great material.
Time-saving: Maximize efficiency by creating a month's worth of content in only an hour.
Taplio is an excellent resource for people looking to produce more and better LinkedIn content.
Taplio AI Alternative