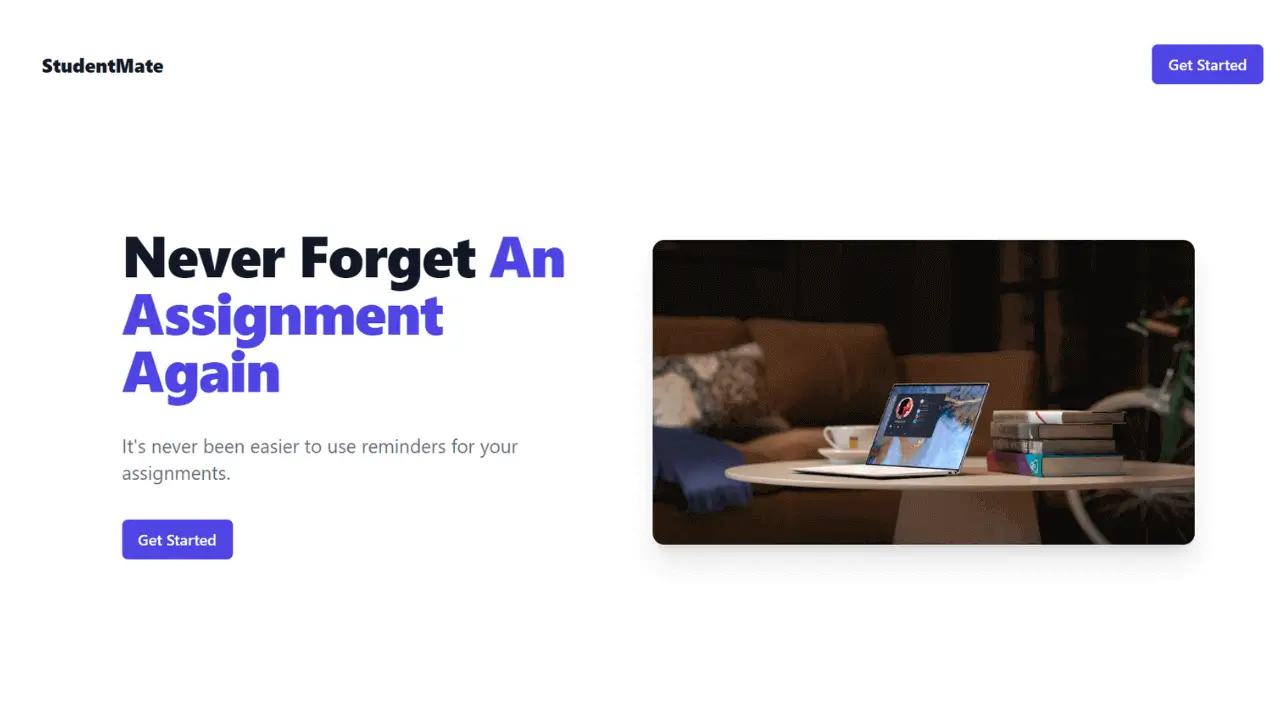 StudentMate AI is a helpful AI-powered assistant created to make managing homework assignments super easy for students.
Key Features of StudentMate AI:
Automated Assignment Management: With the power of AI, StudentMate can fetch your homework assignments directly from your teachers' Google Slide agendas. No more manual searching!
High-Priority Email Reminders: Never miss an important assignment again! StudentMate will send you email reminders for all those crucial tasks you need to complete.
Integration with Blackboard: All your classes and assignments can now be accessed in one place! StudentMate syncs seamlessly with your Blackboard account for easy organization.
Simplicity and User-Friendliness: StudentMate is designed to be straightforward and effortless to use. It won't take you hours to figure it out!
Smooth Integration with Various Resources: StudentMate works smoothly with different tools and resources, making your homework management experience even better.
Here are some use cases of StudentMate AI Review:
Easy Homework Management: Say goodbye to the stress of keeping track of assignments. StudentMate AI handles everything automatically!
Timely Reminders: You'll never forget an important assignment with StudentMate's email reminders to keep you on track.
All-in-One Academic Hub: By integrating with Blackboard, StudentMate helps you centralize all your classes and assignments in a single place.
User-Friendly Experience: StudentMate is designed with you in mind, making it a super easy and enjoyable AI tool to use.
Experience the Convenience of StudentMate AI:
If you want to make homework management a breeze, try StudentMate AI today! This AI-powered assistant is here to support you in effectively handling all your homework assignments with ease and efficiency. Say hello to stress-free studying!
How to use StudentMate AI for free?
Keep in mind that compared to the expensive plans, you may only have access to a restricted number of features when utilizing StudentMate's free edition. Consider upgrading to a premium subscription plan if you think the tool is useful and you want access to all the features. Always read the platform's terms and conditions to comprehend the restrictions of the free version and any potential future adjustments.
StudentMate AI Alternative