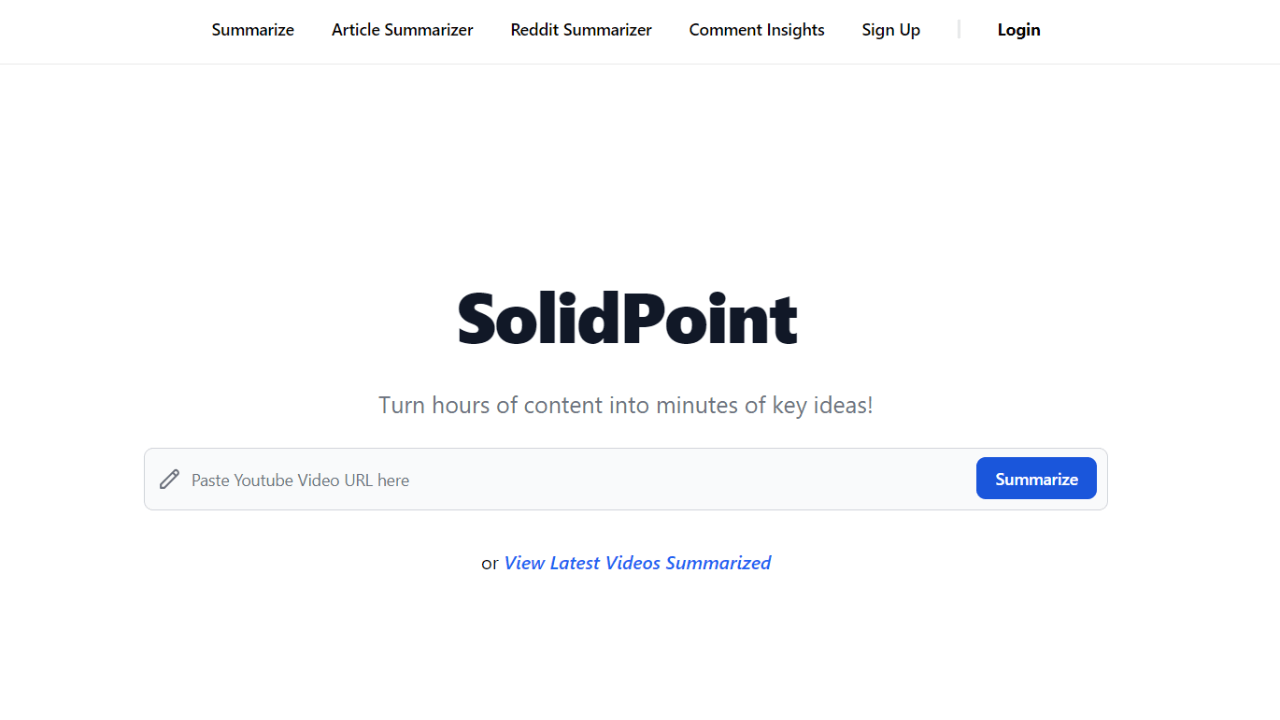 SolidPoint AI is an AI application that makes summarizing vast volumes of text or video easier, making it a vital resource for students, researchers, and busy professionals. This free and easy-to-use application can summarize large papers, articles, and movies into succinct and instructive summaries in a variety of formats such as bullet points, Q&A, and extended.
Users can also store summaries for future reference. However, SolidPoint has certain limitations, such as the possibility of erroneous or incomplete summaries, the inability to handle highly technical or specialized content, and the inability to export summaries to other formats.
Despite these shortcomings, SolidPoint remains a useful tool for individuals looking for a quick and effective way to summarize vast volumes of text or video.
Use Cases For SolidPoint AI Review
Applications. Artificial Intelligence (AI) "SolidPoint is an efficient solution for those who need to analyze and understand large amounts of information in a short time."
"SolidPoint is a brilliant, free piece of kit that will save you so much time."
The Artificial Intelligence (AI) craze: "SolidPoint is a powerful tool that can help you save time and improve your productivity."
SolidPoint AI Alternative