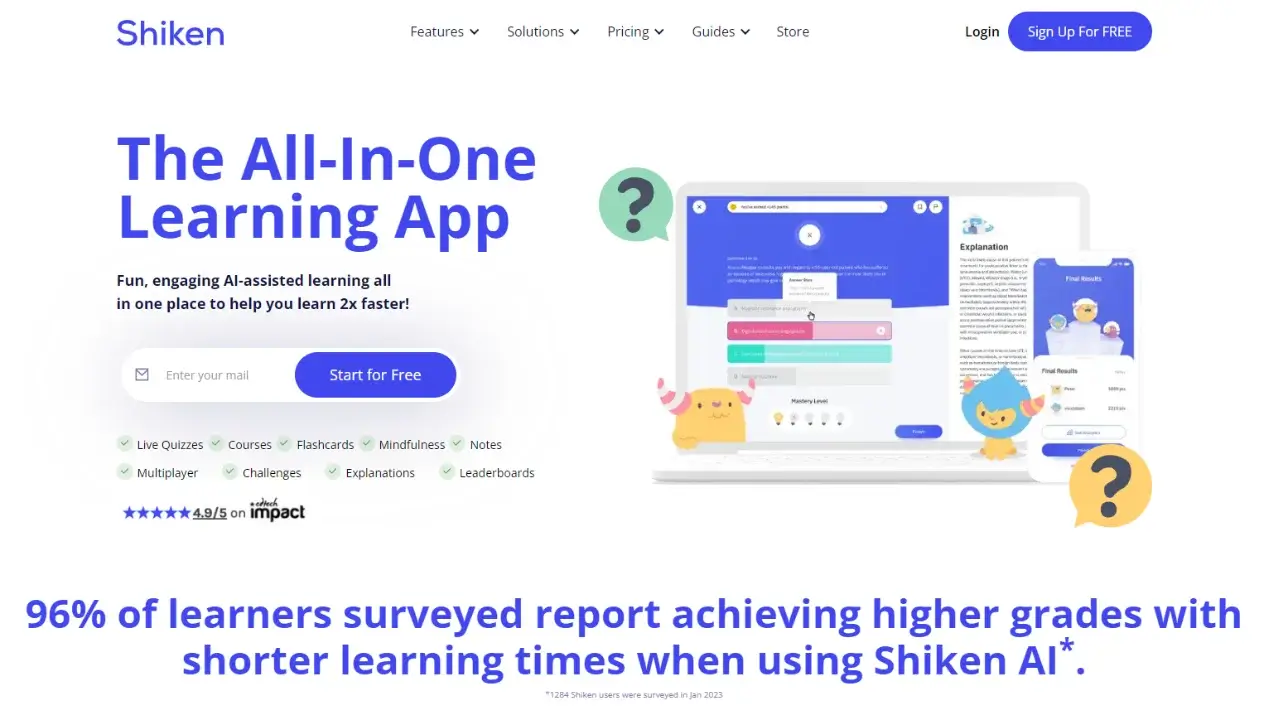 Shiken AI is the ultimate Advanced Learning App, Shiken is a powerful all-in-one learning app that is designed to increase your learning experience. It has a user-friendly interface and fun and engaging AI-assisted learning features so that Shiken can help you to learn 2x faster and achieve higher grades in a shorter amount of time.
It offers live quizzes and courses on flashcards and mindfulness exercises. Experience it and use the benefit of a comprehensive set of tools that make your learning journey more effective and enjoyable.
Use cases for Shiken AI:
Increase learning experience.
live quizzes and courses on flashcards.
Enhance workplace skills.
Shiken AI Alternative