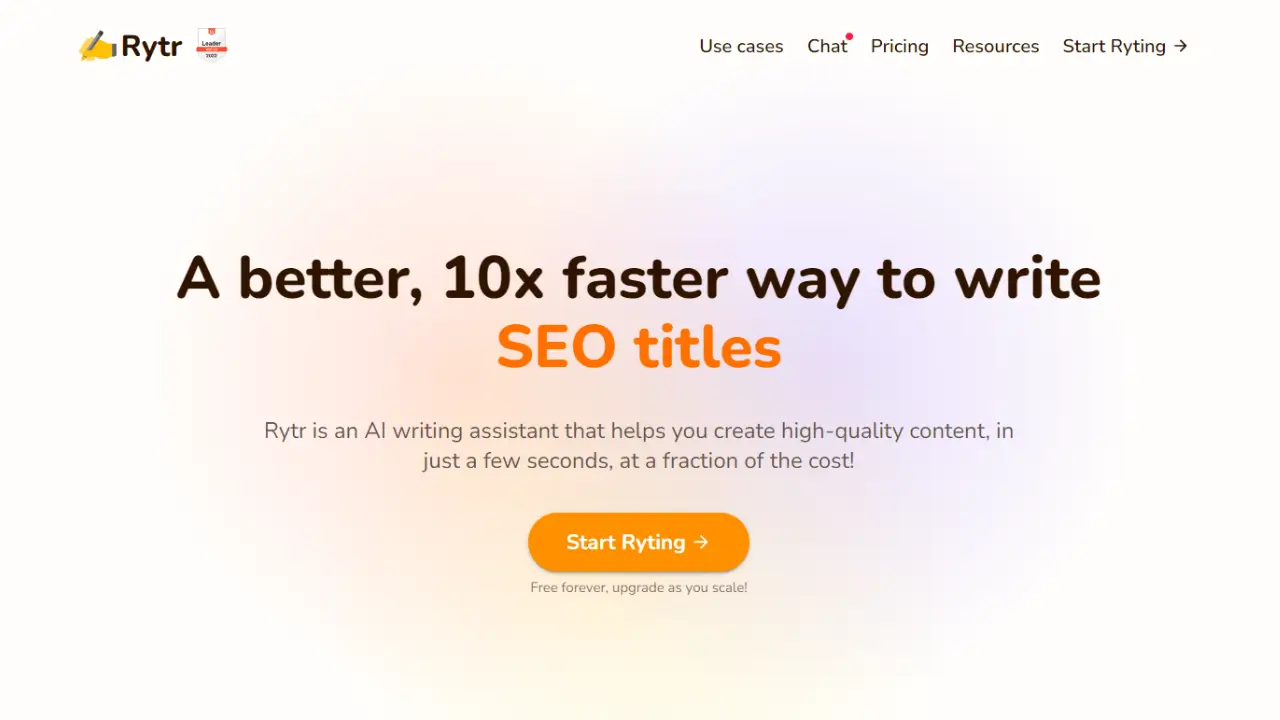 Rytr Me AI is the ultimate AI writing assistant that helps users by creating high-quality content, in just a few seconds. It is powered by state-of-the-art language AI to create unique and original content for almost any type of need. it has more than 30+ language supports to choose from.
users can write anything with the right emotion through more than 20+ tones of voice. Users can also check plagiarism with an in-built plagiarism checker.
It also has SEO analyzer features to find optimal keywords and create a well-written content brief as you need. Use Rytr API, It is fast, responsive, and mobile-friendly and will help you to stay on top of things.
Use cases for Rytr Me AI:
Clear and engaging startup pitch.
Creative and unique advertisement for social media.
write SEO-optimized meta titles for websites.
Rytr AI Alternative