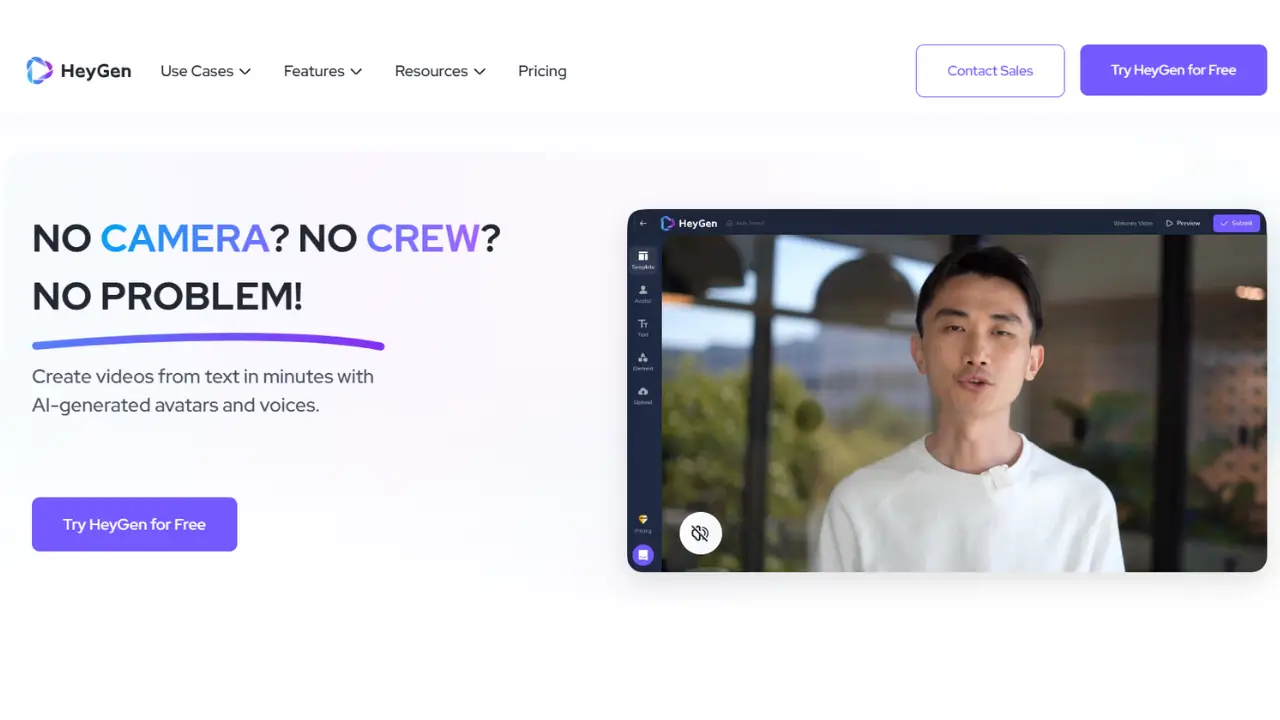 HeyGen AI is the ultimate AI-powered video generation platform that helps businesses create engaging videos with generative AI. It has a variety of features such as marketing, sales, training, onboarding and news. It can create engaging videos using the power of generative AI technology.
It offers personalized avatars or choose from a variety range of pre-existing ones. It has more than 300 voices support in 40+ languages available. It can convert text or scripts into professional videos in moments.
The generated videos can be downloaded in 1080P resolution for professional use. Use it and customize avatars, incorporate multi-scenes, add background music and apply creative styles easily and quickly.
Use Cases for HeyGen AI:
Generate engaging marketing videos and customized sales pitches.
Develop e-learning training videos.
Create news videos with realistic voiceovers and avatars.
HeyGen AI Alternative