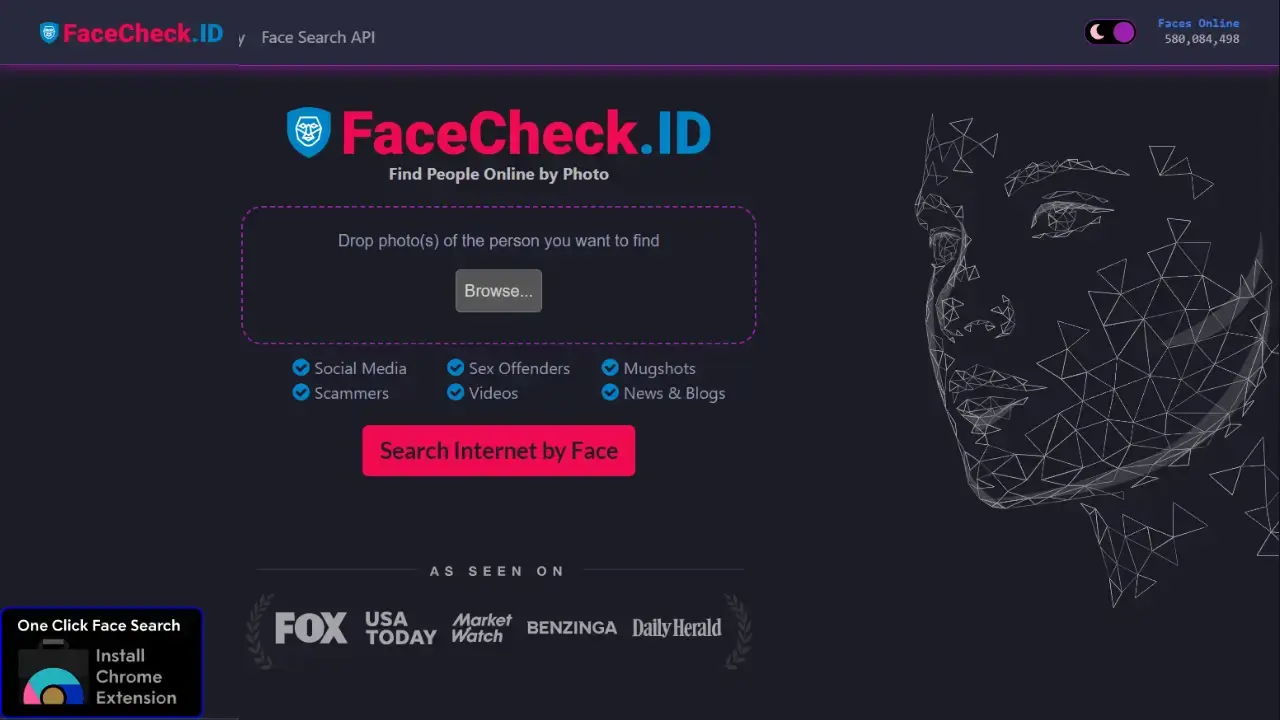 FaceCheck ID AI is an artificial intelligence-powered program that allows users to look for people online by photographs using facial recognition algorithms. It compares submitted photographs to billions of images from publicly available sources such as social media, news websites, and mugshot databases.
FaceCheck ID may be used to authenticate someone's identification, examine their background, locate social media profiles, and investigate internet fraud, among other things. It may be used to authenticate someone's identification, look up their criminal history, and identify their social media accounts.
It may also be used to locate profiles on prominent sites such as Facebook, Instagram, and LinkedIn, guaranteeing a more secure online experience. FaceCheck ID is a useful tool for improving online security and trust.
Use cases for FaceCheck ID AI Review
Check the identification of someone you met online.
Investigate the background of a prospective date or business partner.
Keep hazardous offenders away from your family.
Discover bogus profiles and online dating frauds.
FaceCheck ID AI Alternative