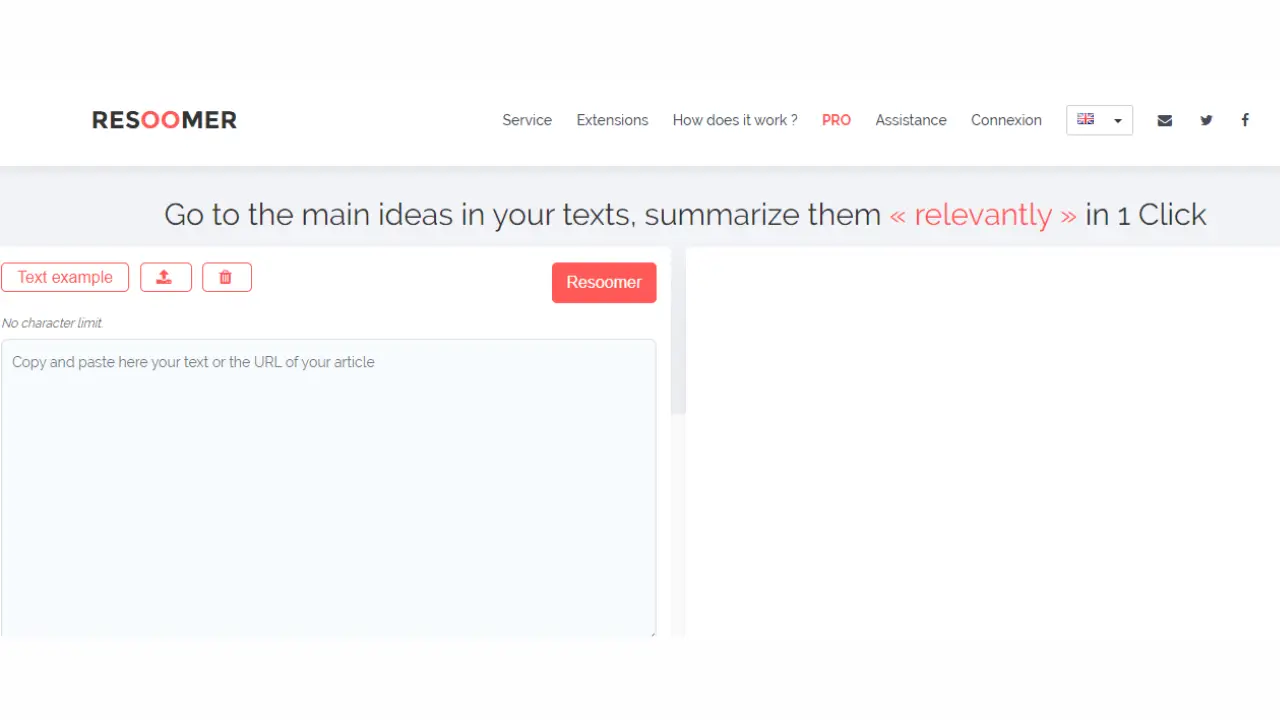 Resoomer AI is the ultimate solution in the era of information. It helps users by engaging with text and providing deep analysis and comprehension.
Students, professionals and avid readers can get benefits from this platform. It offers multiple types of features including intelligent synthesis, automated summarization, citation identification, browser integration, customizable summaries and multilingual support.
Experience Resoomer AI, it is accessible free of charge and it ensures universal access to premium text synthesis. There was no registration is needed.
Use cases for Resoomer AI:
Saves time and enhances understanding of information.
Efficient summarization for students.
Quick insights extraction for professionals.
Content review for readers.
Resoomer AI Alternative