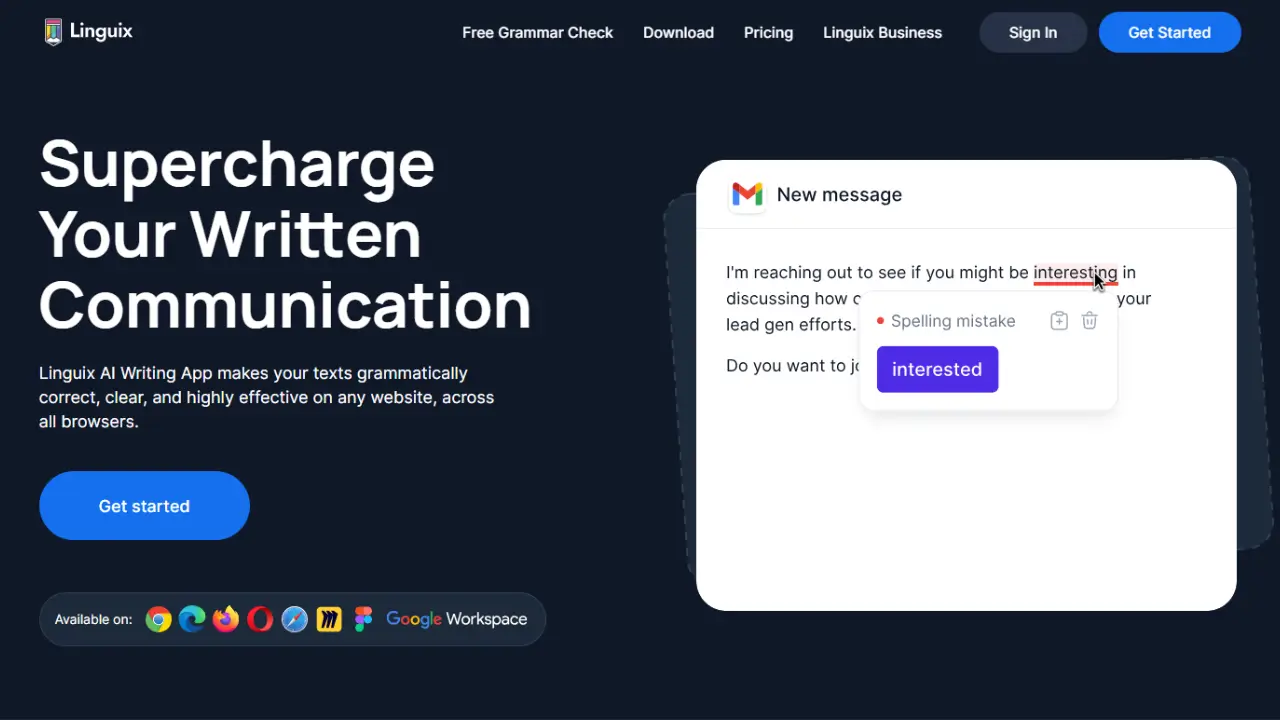 Linguix AI, Linguix AI review, Linguix AI free writing, Linguix AI app, Linguix extension, Linguix AI Alternative, Free AI Grammar Check, grammar checker, best grammar checker free, linguix ai price.
Linguix AI is the ultimate writing assistant and grammar checker designed to help content creators and business professionals create clear, error-free writing. It has a Chrome extension that gives users the ability to rephrase sentences and check grammar online in real-time on various types of websites.
This advanced and powerful tool is the perfect option available for marketers, salespeople, customer support reps, and HR professionals who want to ensure their writing is accurate and professional. It also integrates directly with multiple business platforms including Asana, Google Drive, Gmail, and HubSpot. It makes it easy to improve your writing style without any hassle.
It helps you so that you can be confident that your content is free of errors and conveys the right message. It has a user-friendly interface and advanced features making it an important resource for any content creator or business professional looking to take their writing to the next level.
Use cases for Linguix AI:
Improve writing with real-time grammar and spelling checkers.
Improve clarity and accuracy.
Directly integrate with multiple popular businesses
Linguix AI Alternative