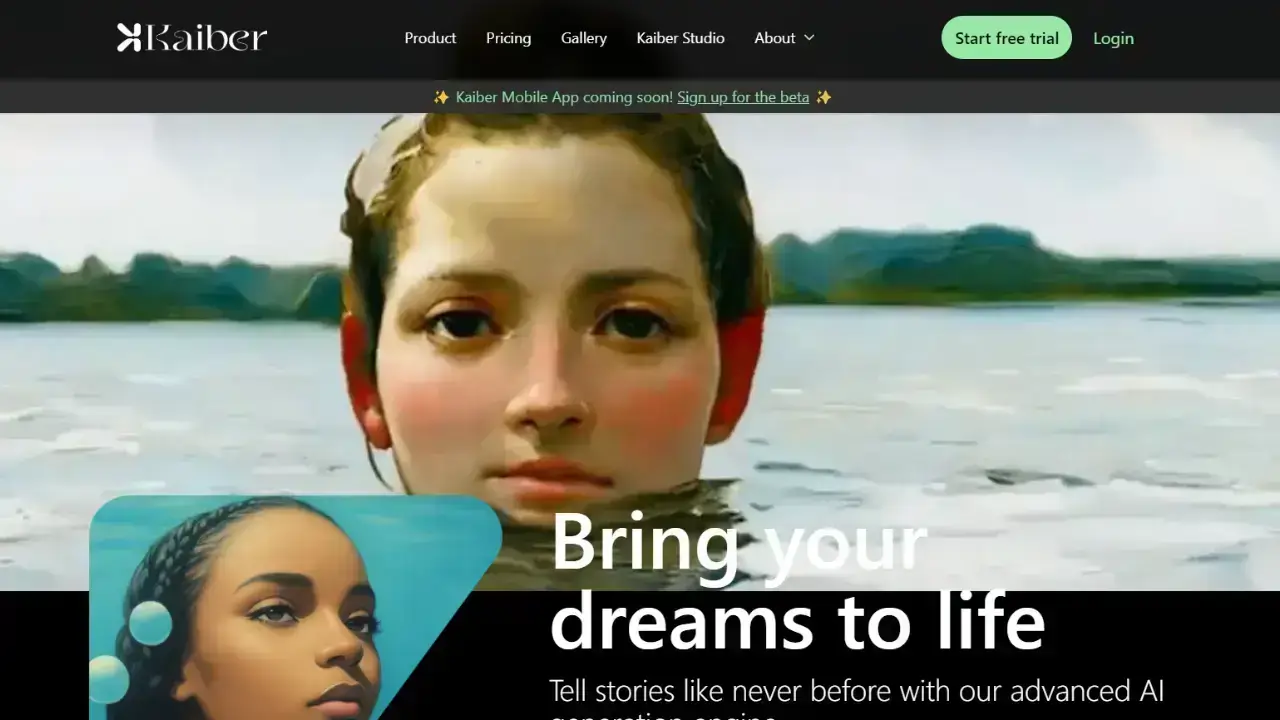 Kaiber AI is the ultimate video generation engine that helps users to create videos from their own images or text description. It offers a variety of features including Spotify Canvas for musicians, inspiration for artists, content for creators, and fun for futurists.
It allows them to express themselves in a useful way and push the bounds of AI tools. Kaiber is totally free to use and requires no credit card. Kaiber uses artificial intelligence (AI) to generate mesmerizing visuals from provided text descriptions or images.
Users just need to input their idea or inspiration, select their preferred style, and watch as Kaiber magically brings their vision to life in an impressive and high-quality video format. Use it and choose from multiple types of video styles including anime, concept art, and impressionism to perfectly capture your vision.
Use cases for Kaiber AI:
Enhance streams and shares on Spotify with impressive visuals.
Perfect for musicians if they want to stand out.
Make a unique and innovative way to express ideas.
Increase Spotify presence with impressive music videos.
Kaiber AI Alternative