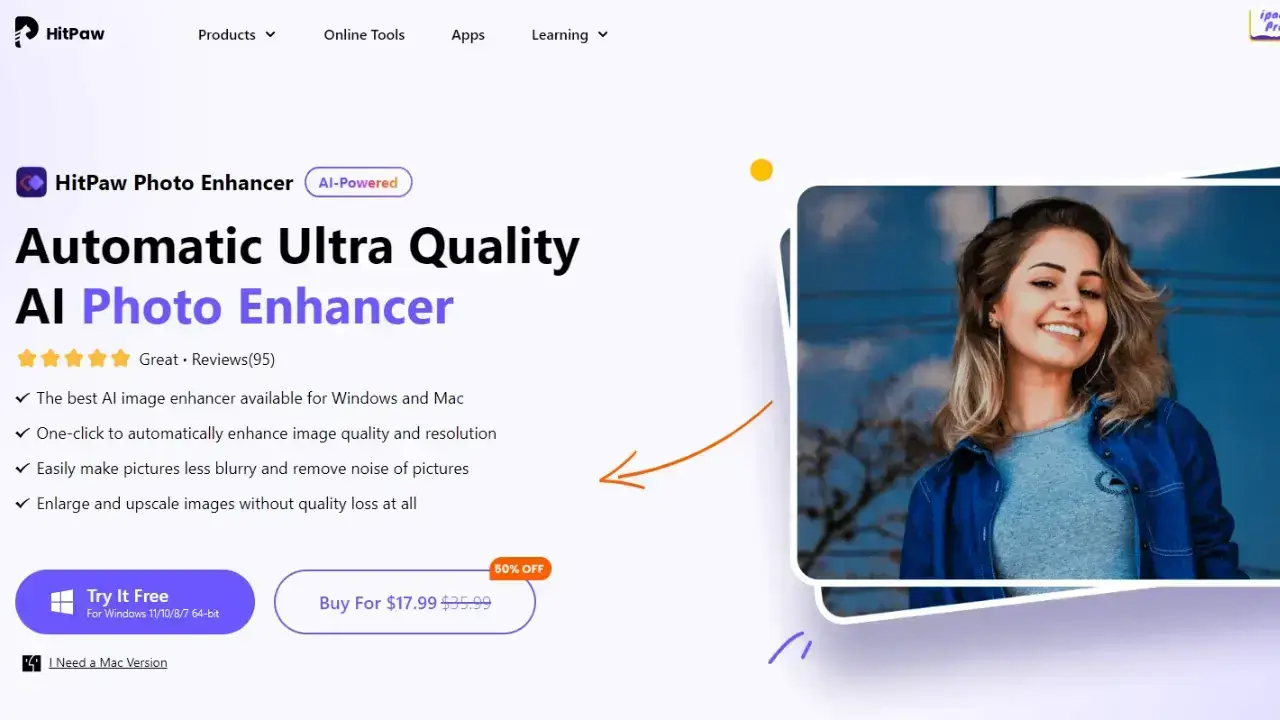 HitPaw Photo Enhancer AI is the ultimate and most powerful automatic photo quality enhancer that provides professional-level photo enhancement with just one tap. It has four different types of AI models including a general model, a denoise model, a face model and a colorize model. All of this helps to enhance photos like a pro.
This tool is available for not only Windows but also macOS. It can easily improve image quality and resolution, restore unblur images, and enlarge and upscale photos.
Experience HitPaw Photo Enhancer now and unleash the power of AI and improve your photos with incredible ease and efficiency.
Use cases for HitPaw Photo Enhancer:
Make pictures less blurry and remove the noise of pictures easily and quickly.
Upscale images without quality loss.
Improve picture quality, and recover image details.
HitPaw Photo Enhancer AI Alternative