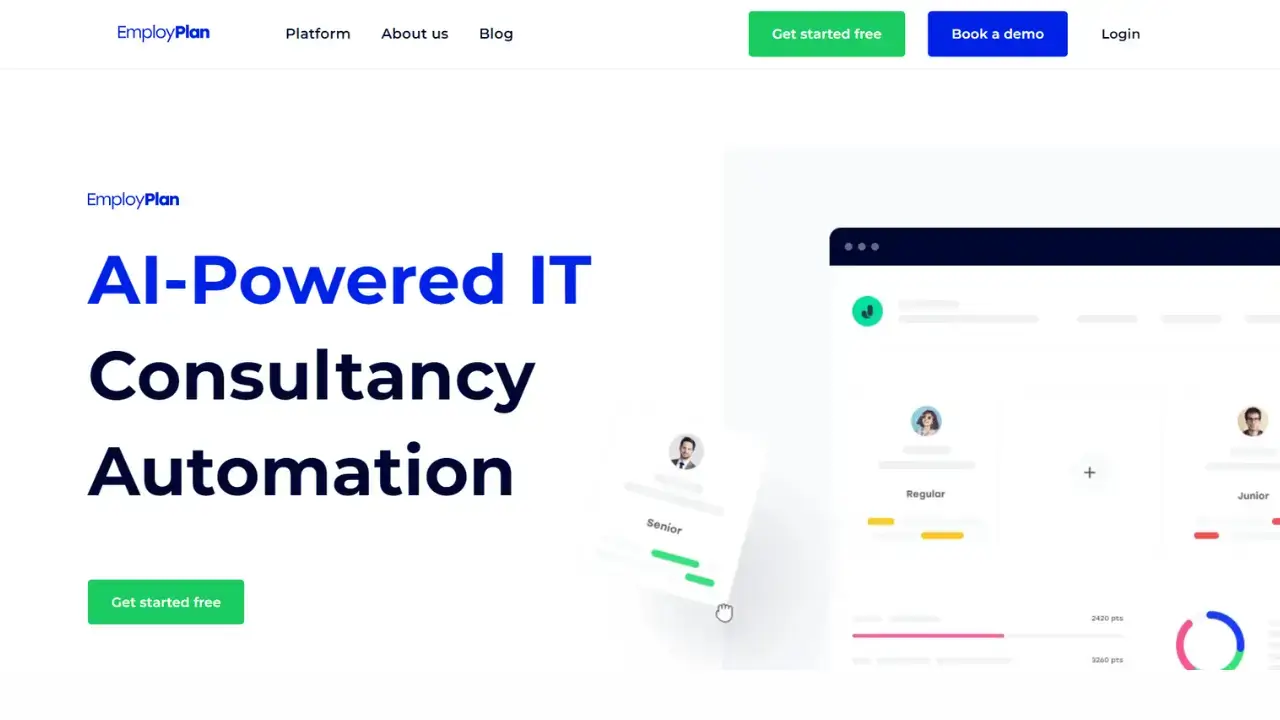 EmployPlan AI is a cutting-edge solution that makes use of AI to improve team productivity and employment planning. With only a few clicks, users can track and monitor staff progress, ensuring that their abilities exactly match project objectives. It is meant to make the process simple and effective AI.
Key Features of EmployPlan AI :
Skill Tracking: Keep an eye on employee skills to allocate them to the right projects effectively.
Learning Recommendations: Get personalized suggestions for learning and upskilling.
Upskilling Plans: Create customized plans to help employees grow in their careers.
Skill Gap Analysis: Identify skill gaps in your organization for better resource utilization.
Customized Reports: Access tailored reports to make informed decisions.
Effortless Employee Scheduling: Simplify scheduling by considering partial allocations and holidays.
Integration with 3000+ Applications: Seamlessly connect with other platforms for easy data sharing.
Flexible Customization: Adapt the tool's interface to match your brand's identity.
Uncluttered Workspace: Manage all projects efficiently on one screen.
Subscription Plans: Choose from various plans that suit your organization's needs.
Data Security and GDPR Compliance: Rest assured that your data is safe and compliant with regulations.
Use Cases of EmployPlan AI Review:
Project Allocation: Easily assign employees to projects based on their skills and project requirements.
Upskilling Initiatives: Plan personalized upskilling programs to help employees grow and develop.
Resource Optimization: Identify skill gaps and optimize skill utilization within your company.
Employee Scheduling: Effortlessly schedule employees to project teams, reducing conflicts.
Seamless Integration: Connect with various applications for smooth data compatibility and efficiency.
Personalized Reports: Access detailed reports for well-informed decision-making.
EmployPlan AI provides new artificial intelligence (AI) features to businesses for better resource management and hiring planning. Businesses can easily experience streamlined operations and increased team performance with its user-friendly design and extensive features.
How to use EmployPlan AI for free?
To know if EmployPlan currently offers a free plan or any special offers, I recommend visiting their official website or contacting their customer support for the latest information on pricing and plans. Keep in mind that price systems might change over time, so seek the most current data directly from the source.
EmployPlan AI Alternative
Freeday.ai
Wondrful